With no opponent in November election, Grootens prepares to inherit duties as Adams County sheriff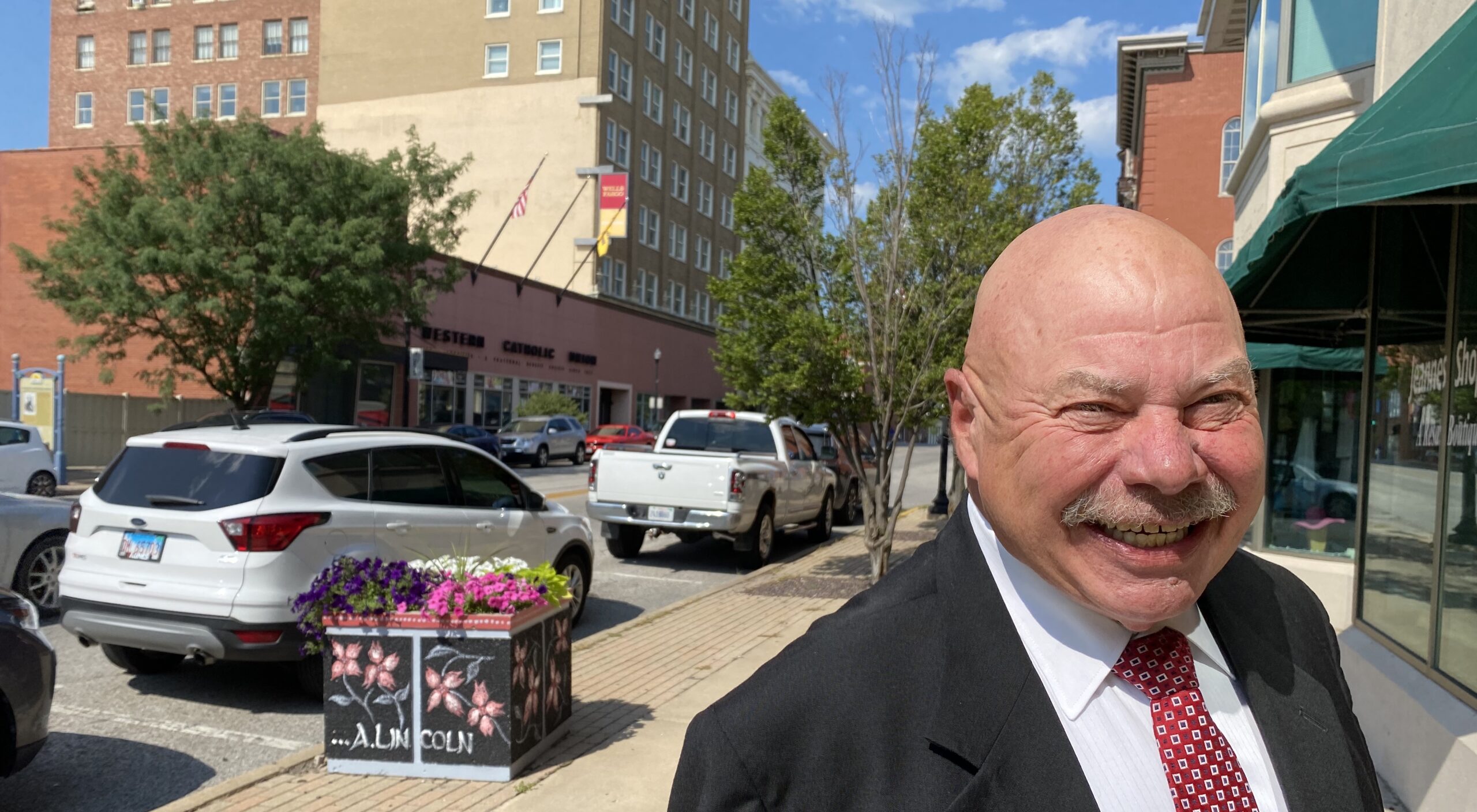 QUINCY — Tony Grootens was ready to spend as much time as necessary during October as he campaigned to become the next sheriff of Adams County.
However, with no Democrat opposing him in the November election, Grootens instead is preparing for his new job.
"I thought for sure there would be opposition," Grootens said. "And I was anticipating it, you know. I was looking forward to the debate.
"But right now, it's still being able to get across to people what your intentions are and how you're going to do it. I believe, honestly, in my heart that we can make some positive changes."
Grootens will take over as Adams County's sheriff on Dec. 1. He replaces Rich Wagner, who was appointed as sheriff on Sept. 16, 2020, but announced in March he would not run in the November election. Wagner, who replaced Brian VonderHaar, has been with the sheriff's department for more than 27 years.
Grootens, 69, is a 1972 graduate of Quincy High School. He has more than 40 years of experience and leadership, including work with the United States Department of Justice and the Drug Enforcement Administration. He handled federal drug enforcement efforts in central Illinois while working in Springfield with the DEA, with cases targeting major criminal enterprises.
At the El Paso (Texas) Intelligence Center, he was in charge of watch operations at one of the largest drug enforcement intelligence centers in the world. He coordinated large drug investigations, both domestically and internationally. He also held leadership roles with the DEA in Springfield, Mo., and Anchorage, Alaska.
Before joining the DEA, Grootens worked for 11 years with the Adams County Sheriff's Department, getting the rank of sergeant. He has been back in Quincy for a year and has enjoyed his homecoming.
"When you get into another career that is very involved in certain areas around the country, you don't get the time back home that you should," he said. "Now that I'm back, I'm reacquainting myself with long-lost friends.
"We went to a parade up in Mendon last fall, and I had a guy come up to me, shake my hand and say, 'Do you remember me?' I said I didn't, and he said, 'You arrested me.' I said, 'You're not mad at me, are you?' He says, 'No, I had it coming. Don't be sorry.' So I mean, I'm getting reception like that."
He has been working with Acme Sports Inc., an Indiana police supply company providing weapons and equipment to law enforcement agencies across Illinois. He said his biggest client is the Chicago Police Department.
"It's fun, because you go around, meet with police officers and departments and sell them guns and other stuff with the company," Grootens said. "It's fun because it gets me involved."
Grootens doesn't expect to make major changes immediately.
"You never go into an office and just start cleaning house," he said. "You go in, you sit quietly for six weeks to two months, you observe the needed changes and figure out a way to change it for the better. You never just come in, wipe the slate clean and say, 'Start over.' That'll kill morale. You've got to worry about morale, especially in law enforcement, and right now, morale quite honestly sucks."
However, Grootens already has selected Pat Frazier to be his deputy chief of operations. Frazier previously worked with Grootens when they were with the DEA. He's a former Illinois State Trooper and a former commander of the West Central Illinois Task Force.
"He worked for me back in the 90s when I had the DEA task force in Springfield," Grootens said. "We covered 36 counties in central Illinois, and he worked for me for over four years. I can tell you, his work ethic cannot be touched.
"We have a great relationship. I know he won't hold back. We really know each other, and I trust him. You have to surround yourself with people who are successful and driven like you, and they're not afraid to say, 'You know, you screwed up. Don't go that route.' I've gotta have that."
Grootens says he will concentrate his efforts at first on drug crime.
"The county sheriff's deputies are more geared for criminal activity than they are for traffic enforcement. You've got the state police to deal with most of the traffic now," he said. "I didn't say you won't deal with traffic, but you have to take care of the drug crime, which will solve a lot of other crime, including residential burglaries, because burglars steal stuff out of your house to sell for drugs.
"You make a good showing on that, you're going to improve relationships with the department and the community."
He said that approach was effective when he was the chief of the Jacksonville Police Department from 2008 to 2017.
"When I went there, I'm not gonna say it was a mess, but we had drive-by shootings all the time," Grootens said. "We'd get gangbangers out of Decatur, Springfield and Peoria coming down and shooting in our town. We concentrated our efforts on problem areas, and that's what you have to do. Our drug arrests went through the roof, and eventually our crime started coming down. It's not going to happen overnight, but it does happen."
Many people his age already are retired or very close to it, but Grootens' passion for law enforcement hasn't waned. He credits Gary Farha, state's attorney for Adams County, for steering him back to Quincy.
"When (Farha) was an assistant state's attorney, a lot of the drug cases we worked didn't meet the threshold for federal prosecution, so we took them to Gary," Grootens said. "I can't tell you how many trials I've been through with that man, and he was always wonderful.
"You're right. I have enough time in. The biggest question I get from people is, 'Well, how long are you going to stay?' I'm going to stay until the job is done. I'm not putting a time on it. I'm sure it will be more than one term, but I'm also sure it's not going to be 20 more years. I feel confident it will take more than four years to do the things I think I need to do."
Miss Clipping Out Stories to Save for Later?
Click the Purchase Story button below to order a print of this story. We will print it for you on matte photo paper to keep forever.