Yohn gets seven-year sentence in DOC for contraband in penal institution, could be leaving Adams County Jail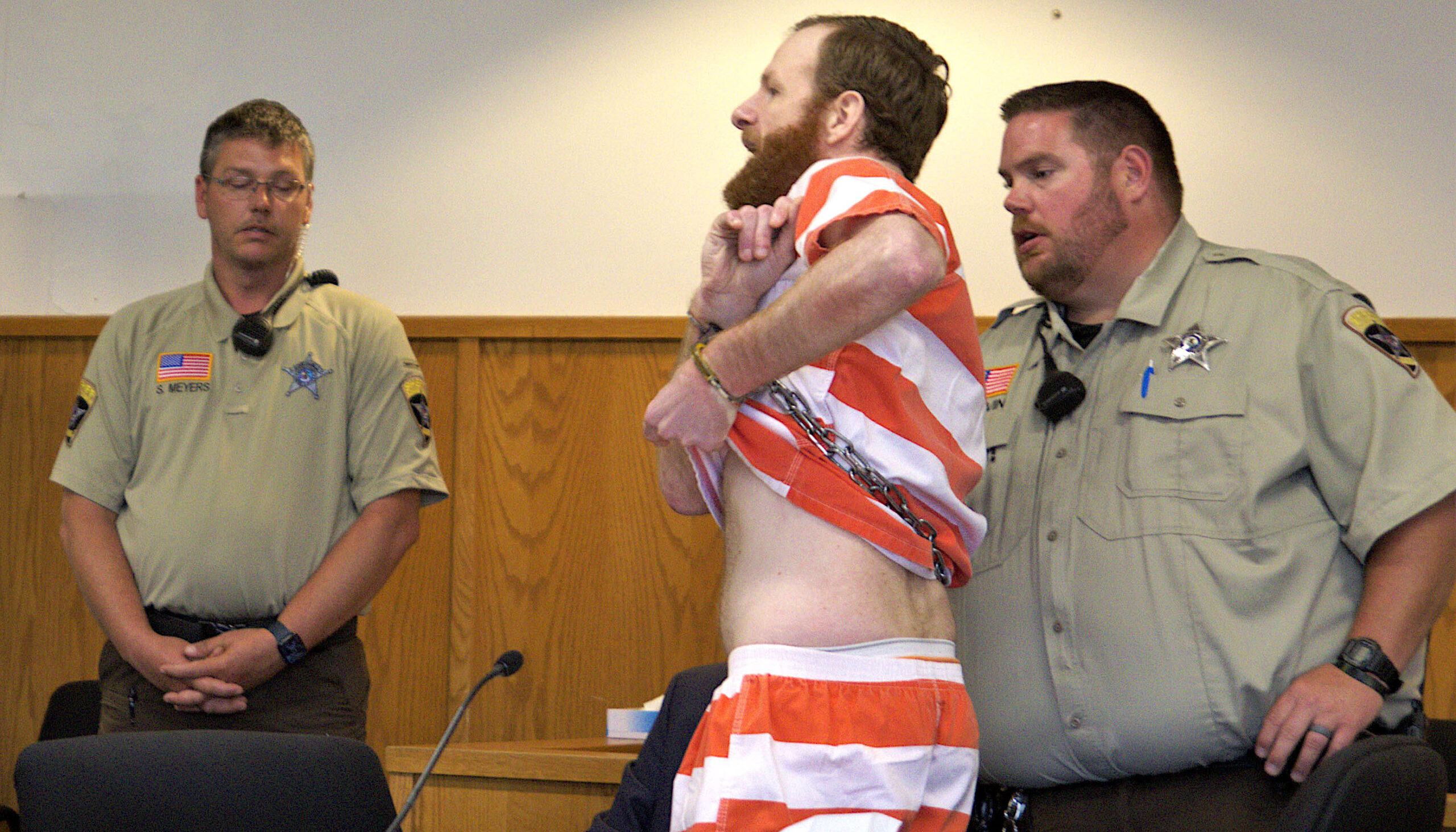 QUINCY — After months of complaining of how he's been beaten and mistreated in the Adams County Jail, Bradley Yohn may soon be getting a new home.
Judge Frank McCartney first sentenced Yohn on Wednesday in Adams County Circuit Court to seven years in the Illinois Department of Corrections. An Adams County jury found him guilty on April 11 of one count of possessing contraband in a penal institution. The jury believed Yohn, 36, hid two thumb drives on Nov. 15 in his cell, which was not permitted by the Adams County Jail.
Judge Roger Thomson then replaced McCartney on the bench. He denied multiple motions made by Yohn, who defended himself in a second felony hearing.
Yohn became so frustrated that at one point he bitterly complained to Thomson about his treatment in the jail.
"Getting demeaned, degraded, having people come to my cell and accuse me of things," he said. "Beat me. Kick me, your Honor. I have a mark right here (lifting his shirt) where they kicked me. Brutally kicked me. I have witnesses to it all. I'm tired of it. I'm making a stance for myself while my family's here (in the courtroom). I've been beat on several times this jail. Can't none of them back there say I haven't. I've got proof of it. I've got many witnesses."
Yohn said he doesn't believe he can formulate a defense as a pro se defendant in the Adams County Jail. He claimed he doesn't have phone or email service while jailed, and he says his study time is greatly affected.
"It's uncalled for. I don't do anything," said Yohn, who is now sporting a Rosary as a necklace. "And I will state this quote from my own mouth. I am an angel … when I'm in a regular pod, unless I get into a fight and defend myself."
"Is it my understanding that you're soon to be transferred from this jail?" Thomson asked.
"I don't know. I still have pending charges," Yohn said.
Thomson thought being sent to the Illinois Department of Corrections might be a remedy for Yohn's complaints.
"You can go there and start your DOC sentence, and it will get you away from the county jail, which you are alleging has treated you so poorly," Thomson said. "That will get you under the supervision of someone else. Perhaps that will give everyone the break they need and give you a fresh start. A transfer should address all those issues you raised."
Yohn did not reply to Thomson's statement.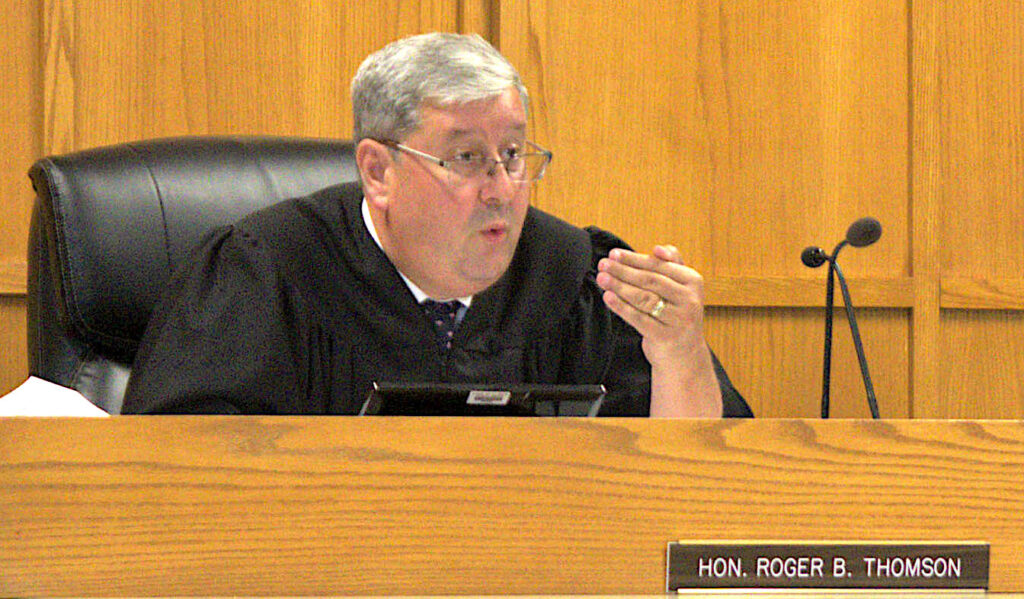 Adams County Sheriff Tony Grootens said the Department of Corrections will determine where Yohn will be lodged. He did not know when the DOC will make that decision.
Before McCartney sentenced Yohn, he addressed a post-conviction motion filed May 8 by Yohn, who claimed:
The Adams County State's Attorney's office failed to disclose witness statements from Brian Curran, administrator at the Adams County Jail or the contents of the thumb drives found in his cell.
Curran and Cole Anderson, a corrections officer, perjured themselves on the witness stand.
The thumb drives, hidden in a bar of soap and a mattress in his jail, were destroyed or tampered with.
He was denied due process when he was not allowed to call investigator Kelsey Miller as a witness.
People tampered with jurors during his trial.
The jury was prejudiced by other potential jurors.
Yohn requested that the verdict be vacated and the cause dismissed with prejudice for the first three complaints. He asked for a mistrial regarding the last three complaints.
In denying the motion, McCartney said, "Most if not all this has been litigated throughout the trial. Mr. Yohn did a good job of presenting it as arguments … but I agree with the state as far as these assertions, and I think I've dealt with them."
Before Yohn was sentenced, Assistant State's Attorney Josh Jones noted he had eight prior convictions for felony offenses such as battery, domestic battery, forgery, tampering with a motor vehicle, driving while license revoked and aggravated retail theft. An unidentified family member said from the back of the courtroom, "It doesn't matter."
When Jones asked for Yohn to receive a seven-year sentence, someone in the audience dismissively said, "Pfffft." As Jones paused, courtroom officials removed Travis Bloom, Yohn's cousin, from the courtroom.
"See how his family gets treated?" Bloom said as he was leaving.
In a statement of allocution, Yohn referred to an Illinois Supreme Court rule which allows the court to furnish discovery to a defendant. He then continued explaining why he felt he had been wronged.
"I was not presented the ability to give the jury insight on how things really happened," he said.
When he heard McCartney's sentence, Yohn simply bowed his head. He received credit for 205 days in the Adams County Jail. He will receive day-for-day credit in the Department of Corrections.
Following a short break, Thomson addressed several motions made by Yohn in his sexual assault case. He denied Yohn's motion to be given receipts of discovery of evidence, as well as an appeal for medical records — to which Yohn replied, "Appeal, appeal, appeal."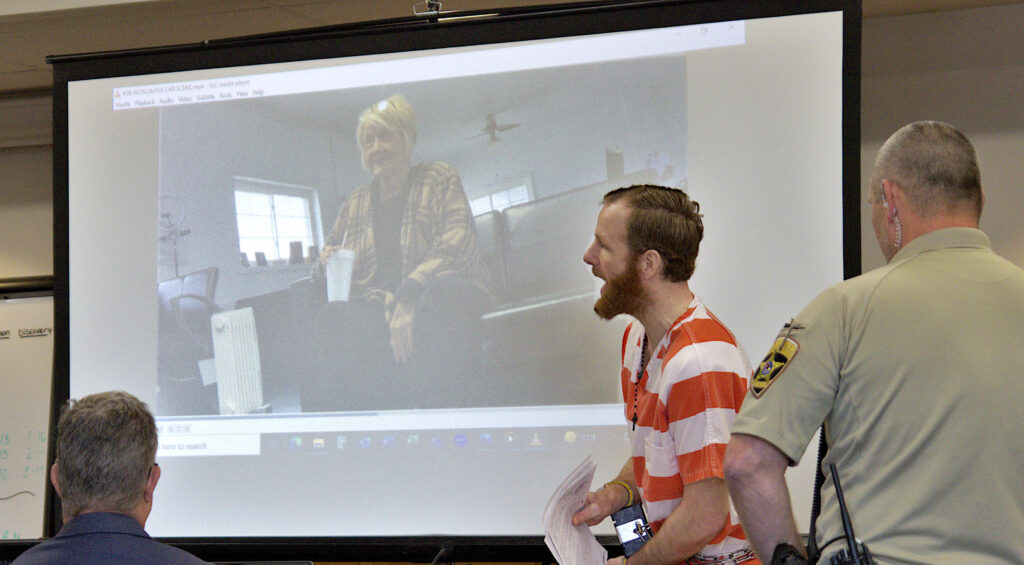 Yohn later made a lengthy presentation to Thomson, using his computer to project on a video screen what he believed proved audio documents he received had been tampered with.
He used his computer to project on a screen audio documents he received that he claims were tampered with. He claims clips of 1 minute, 31 seconds and 2 minutes, 25 seconds were intentionally clipped from an interview of Christina "Tina" Lohman Schmitt.
"We can't use it," Jones said to Thomson about the recordings. "It's not going to be introduced. The court wouldn't let us introduce it because it's the statement of the victim, and it's made in a testimonial way."
Jones said Schmitt's comments fall under the Crawford rules, which say testimony by witnesses who are not subject to cross-examination at trial may not be admitted unless the witness is unavailable and there has been a prior opportunity for cross-examination.
"If the defense wants to use it, that's his choice, and that's fine," Jones said.
Thomson told Yohn in his ruling that his saying something doesn't make it true.
"The court finds no evidence has been presented of tampering, specifically addressing the audio versus video recordings," Thomson said in denying Yohn's motion. "Obviously, audio and video recordings could be started and stopped at separate times. The missing time for … at least the first couple items was at the beginning of the interview, at which one of the recordings could have been turned on and was in fact apparently turned on 91 seconds before the other recording was activated.
"Nor is there evidence of tampering because the officer apparently shut off the audio during the bathroom break but let the video recording continue to run. The video recording is a complete documentation of the interview, so nothing was missed or no bad faith (exercised) in turning off an audio recording to conserve space or for whatever reason during the bathroom break."
A pretrial hearing is scheduled for June 30, and a jury trial is scheduled to begin July 10.
Yohn is charged with home invasion, aggravated kidnapping, aggravated vehicular hijacking and aggravated criminal sexual assault with a weapon — all Class X felonies. He allegedly committed the crimes on Nov. 9, 2021, at the home of Lohman Schmitt. Yohn could be sentenced to serve between six and 30 years in the Illinois Department of Corrections if he's found guilty of any Class X felony.
Miss Clipping Out Stories to Save for Later?
Click the Purchase Story button below to order a print of this story. We will print it for you on matte photo paper to keep forever.