Yohn says he will 'most definitely' be ready to defend himself when his trial begins June 21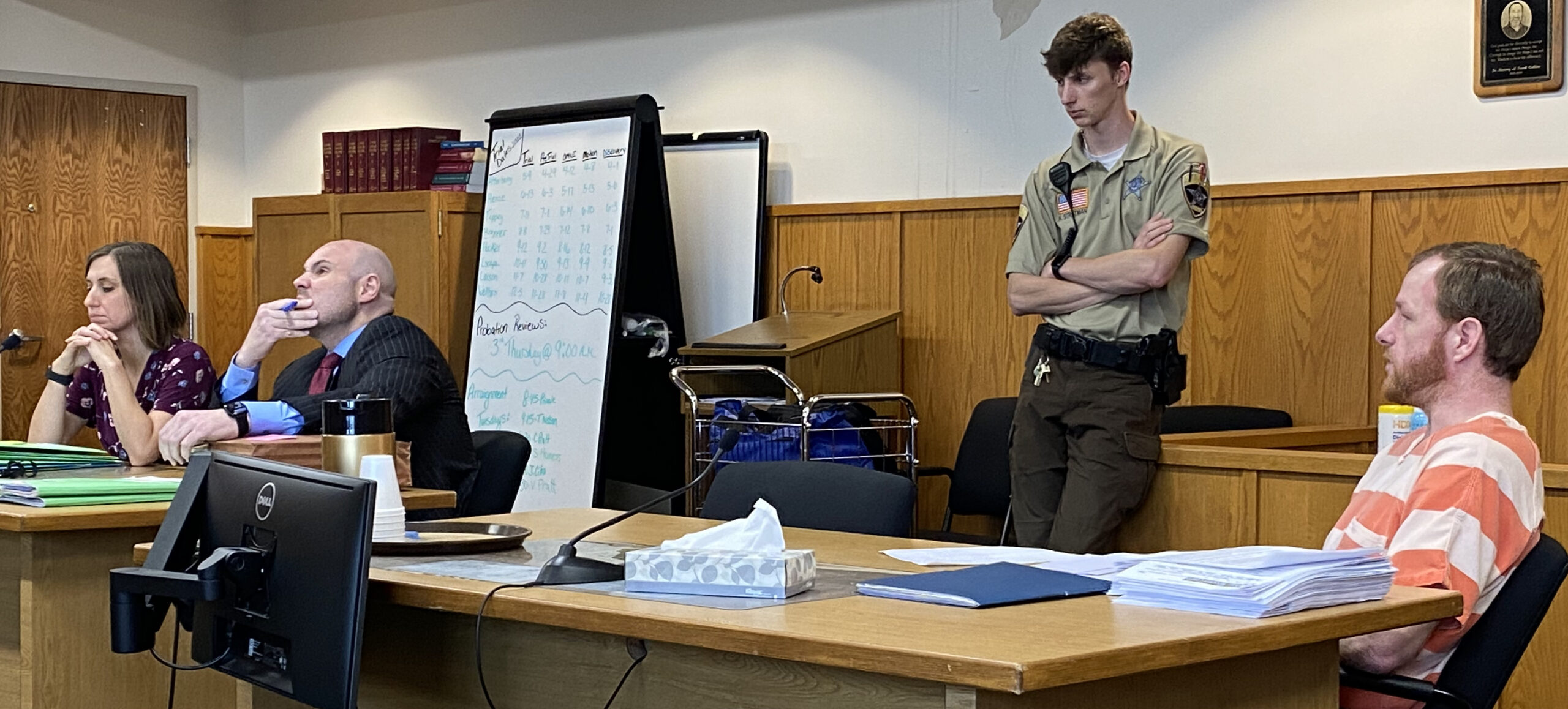 QUINCY — When Judge Roger Thomson asked Bradley Yohn if he would be ready for the first day of his trial on June 21, Yohn replied, "Oh, yes sir, most definitely."
Yohn is defending himself Pro Se against charges of carjacking and home invasion in Adams County filed in November 2021. He appeared in Adams County Circuit Court on Wednesday afternoon for a pre-trial hearing, with his case set to go to trial on June 21.
Thomson excused public defender John Citro from the case during a May 11 hearing. He also instructed assistant state's attorney Josh Jones to provide Yohn with a copy of discovery in the case by May 13, and he asked Yohn if he had received that information.
"Somewhat," Yohn said. "I've reviewed the discovery in (case number) 715, and I have to say, your honor, not all of it is accurate, and it's not all detailed in there."
"The defense is just disclosing what they have, whether you agree with what it says," Thomson said. "That's what trials are about."
Yohn, 35, has been charged with five Class X felonies he allegedly committed last November in case number 715. He faces two counts of home invasion, and one count each of aggravated kidnapping (allegedly using a knife) and aggravated vehicular hijacking, all punishable for between six to 30 years in prison. He also is charged with aggravated criminal sexual assault for knowingly committing the act of sexual penetration through the use of force with a weapon — a Class X felony punishable for between 16 and 40 years in prison.
Yohn also faces a charge of residential burglary, a Class 1 felony punishable for between four and 15 years in prison. He is charged with vehicular hijacking in case number 713 involving the same victim. He also faces four other felony counts in case number 723 in connection with an incident on Oct. 15.
Yohn asked for the defense to produce all evidence pertaining to the case. He also said he sent letters and documents to the Adams County Clerk's office that he wants time-stamped and returned.
"Also, Mr. Citro, while he was my lawyer, he informed me of a picture he had on his phone, a screenshot of the media slandering and defaming my name," Yohn said. "Mr. Citro said (the photo would) be involved in my discovery, and we would go for a motion to file for a change of venue. But (the photo) is not with my discovery. I'm asking also the court order him to forward that screenshot or that document of the media slandering my name."
"The people would point out that if it's the media, it's libel if it's written. It's slander if it's spoken," Jones said.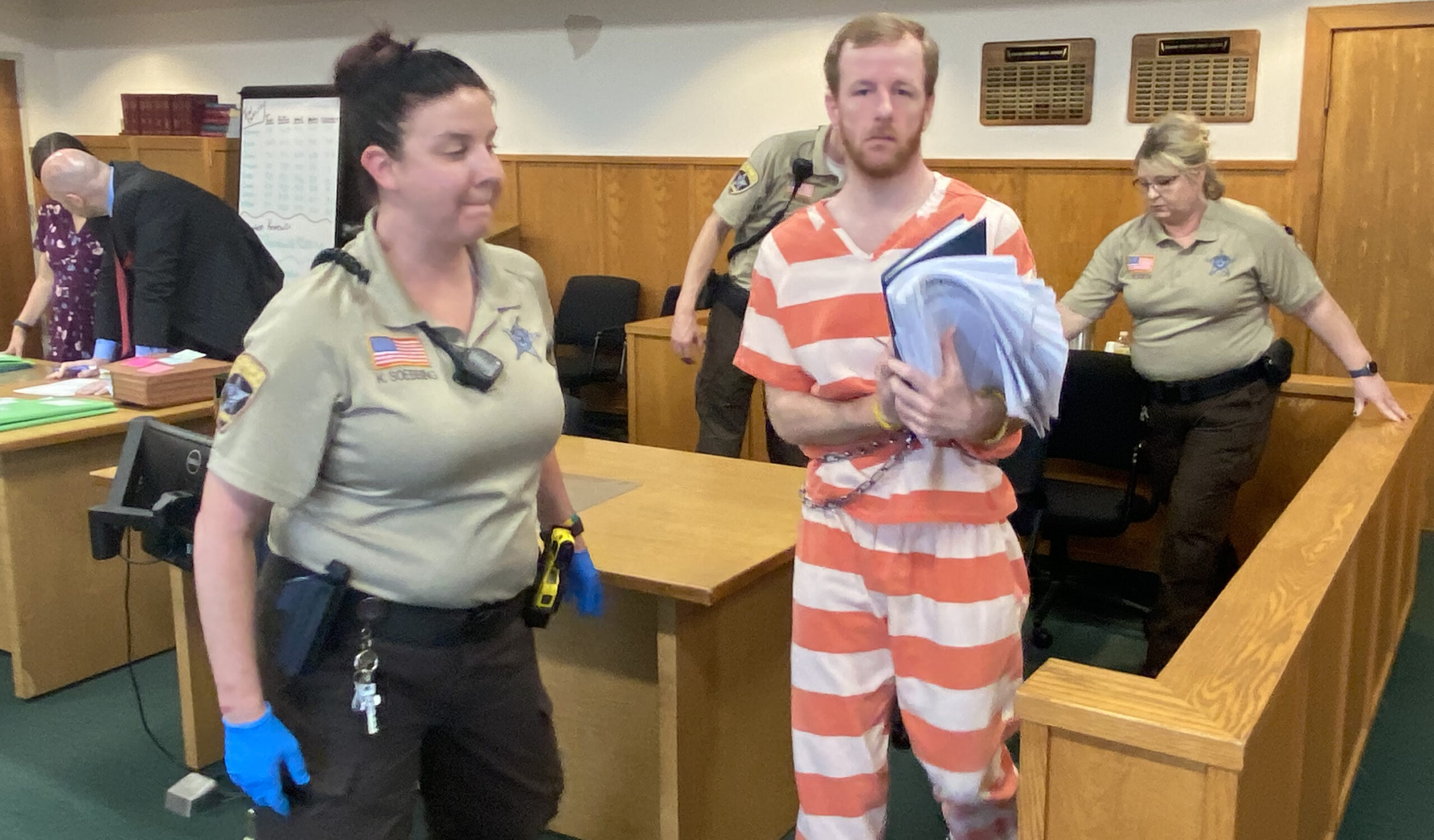 Thomson explained to Yohn that he must file written motions for information he wants from the defense. He then asked Yohn if he would have everything he needs if he were provided with copies of files from the county clerk's office and copies of all the letters he claimed to have sent.
"Oh, no, that would not be everything. That would that would be far from everything," Yohn replied. "I'm missing badge numbers of deputies who arrived on the scene, and I'm missing the chain of custody of evidence and a manifest. I'd probably say (I don't have) 60 or 70 percent of said evidence in this case."
Thomson explained the state is obligated by Supreme Court rule to disclose what it has. As for the chain of custody of evidence, Thomson told Yohn, "It's up to you to piece all of that together."
Jones said he has provided the complete discovery in case number 715 except for some photographs that he said during the May 11 hearing he plans to show Yohn. He also said he is waiting for a report from a U.S. Marshal in the case.
Jones said a DNA expert from the Illinois State Police is available only on the first day of the trial, "so we will have to put her on (the witness stand) out of (chronological) order."
Yohn requested for "the rest of the DNA experts" to be called.
"You'll be allowed to subpoena the witnesses you want to be here in your defense." Thomson replied.
Yohn said he has not received a list of any witnesses to be called by the state.
"If their name is not in the packet of discovery you've received, they're not going to be called as a witness," Thomson said. "If you think the state's going to call a witness whose name isn't in that packet, and when that person's called, you can raise that objection during the trial."
Thomson also told Yohn he needs to contact Citro about the alleged photo on his phone.
"He's not under the state's attorney's office, so they can't give that to you," Thomson said. "You're going to need to get that on your own."
Miss Clipping Out Stories to Save for Later?
Click the Purchase Story button below to order a print of this story. We will print it for you on matte photo paper to keep forever.