YWCA Quincy to use $950,000 grant to develop housing options for 'justice-involved individuals'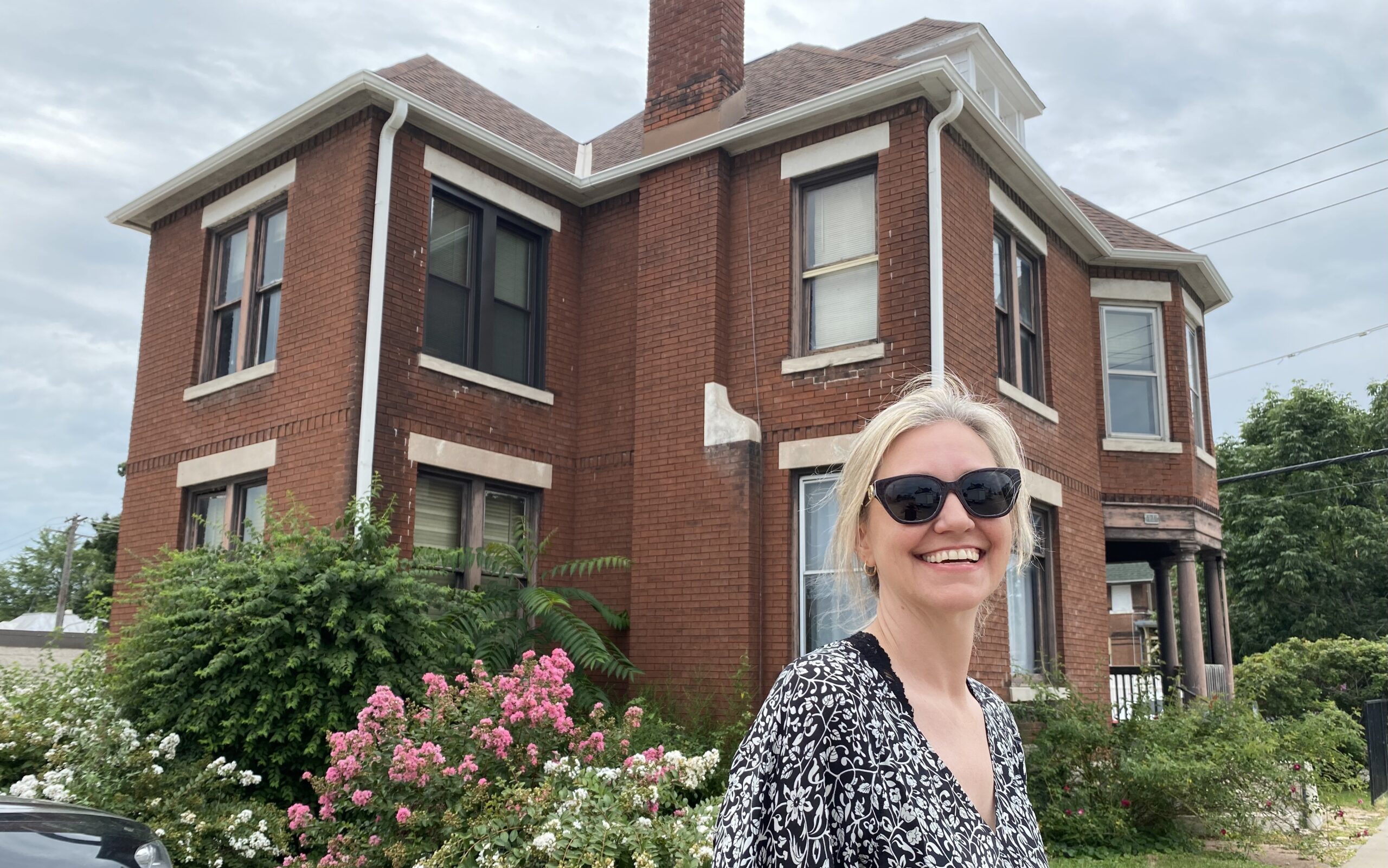 QUINCY – Maria Rench, executive director of YWCA Quincy, says the need for housing in Quincy is greater now than ever.
"If you've read the United Way of Adams County community needs assessment, housing was the number one topic," Rench said. "It's hot, it's needed, it's the buzzword. There just isn't enough housing for everyone."
Finding housing is even more difficult for someone released from the Adams County Jail and maybe on probation or parole.
The Illinois Housing Development Authority awarded two grants totaling $950,000 last week to YWCA Quincy, 639 York. That money will go toward buying and rehabilitating properties in Quincy for the Justice Project, a housing program for who Rench called "justice-involved individuals" in Adams County.
The Adams County Probation Department must refer candidates for the program to the YWCA. They will receive stable housing, as well as access and guidance to life skills training, employment assistance, mental health and/or substance use treatment, counseling and more. YWCA Quincy has partnered with Bella Ease, which recently received a grant from the Department of Commerce and Economic Opportunity. It provides supportive services to the same population to help them find employment.
"Bella Ease received a grant to provide social services, but they didn't have the housing piece," Rench said. "When we were talking to them, we're like, 'We totally need to partner on this.'
"It kind of just went hand in hand."
YWCA Quincy buys property at 421 N. Eighth
Rench said YWCA Quincy recently bought a home at 421 N. Eighth and will renovate it into two apartments. She is looking for at least one more home to accommodate two families. She's also searching for a larger building that could house between five and 10 rental units and office space. Rench hopes to have both properties bought by the end of this year.
"(The YWCA) has seen folks come in and constantly say, 'I can't get a lease because I have something on my record' or 'They won't lease to me because I was in jail,'" Rench said. "Someone gets released from jail, and they're trying to find a job or trying to get their kids back. But they have nowhere to live. Maybe they are in a shelter or getting hotel vouchers from the Salvation Army, but that's just temporary. We want to help them in the longer term."
Rench hopes the Justice Project gives people with a criminal history the opportunity to focus on a job search, maintain their sobriety, check in with a probation officer or get their kids back.
The partnership with the probation department will last 10 years. Rench said the maximum amount of rent for someone staying in one of the Justice Project properties would be 30 percent of their income. The maximum length of stay would be two years.
Rench said data on local homelessness shows 48 justice-involved individuals have left the Adams County Jail and gone directly to the local emergency shelter.
Rench the property on North Eighth needs a new kitchen, new windows and new flooring.
"There are a few historical updates we want to do, because we want to keep the history and the charm of the location," she said.
Got a property to sell? Contact Maria Rench
She's actively looking to buy at least two other properties. She has looked at a couple of former school buildings.
"I would love for the public to say, 'Hey, I have a huge property. I'm going to contact the YWCA,'" Rench said. "Let me know if you have a large property you are looking to sell, because we're interested and we're on the hunt for it. We have looked at a few already. We have nothing set in stone for what we're looking for."
YWCA Quincy, a nonprofit organization, has served the area since 1905. Rench says it is the oldest women's organization in the world, but its core effort now is a permanent supportive housing program for the city's most vulnerable families.
"(The YWCA's) focus was to help women get in the workforce in the very beginning, but that changed over time," Rench said.
Miss Clipping Out Stories to Save for Later?
Click the Purchase Story button below to order a print of this story. We will print it for you on matte photo paper to keep forever.