8te Open is open…and all in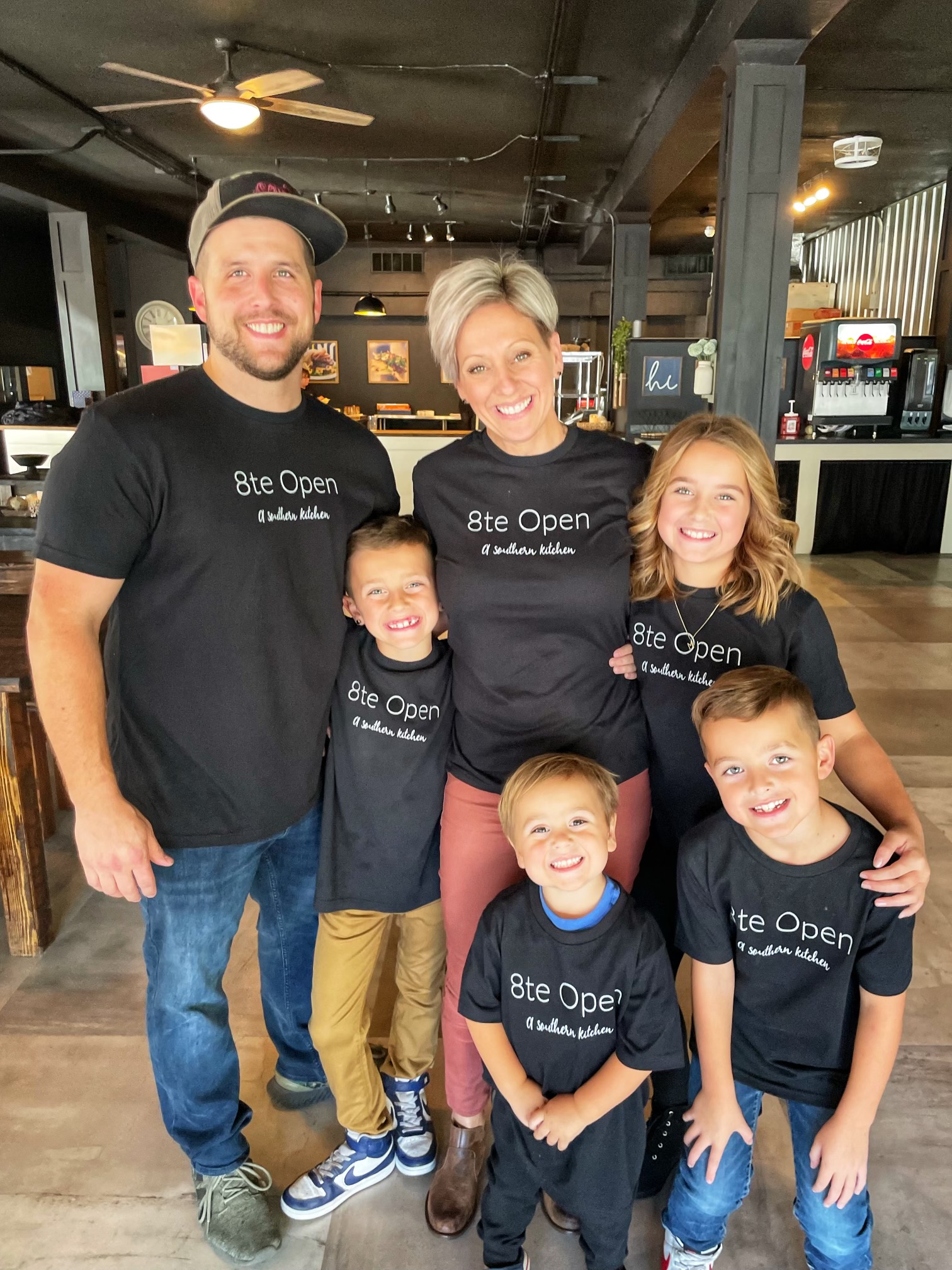 QUINCY — The corner of Sixth and Maine came alive last weekend, as the doors were open for 8te Open's friends and family event.
It was the Tipton family's first showing of their new storefront and the start to their three-part grand opening. The second part consisted of a soft opening, Wednesday through Saturday with a limited menu that Tipton announced through his food truck's Facebook page. The finale to the grand opening starts Tuesday (October 17) with a full menu and a staff ready to sling some Southern kitchen chicken sandwiches and so much more.
The finale that is just the beginning…
I popped in 601 Maine, about an hour before Jared was scheduled to open his doors to the friends and family event last Saturday to ask him a few more questions about how he's setting the table. I've been following the 8te Open story for quite some time, as his food truck was the first story I ever had published. We've both evolved.
Since the last time Muddy River checked in on them with their storefront announcement, both Jared and Kim have quit their jobs, and they are all in.
"It was nerve racking at first because the hospital is such a good job and I thought I'd never leave while I lived here in Quincy," Jared Tipton said. "But with this location, everything came together, and we couldn't pass up this opportunity."
The game was on with no time to play. They have worked tirelessly alongside their family these last three months to get the doors open as fast as they could. Opening a small business is a huge gamble, but now the Tiptons are ready to play their hand.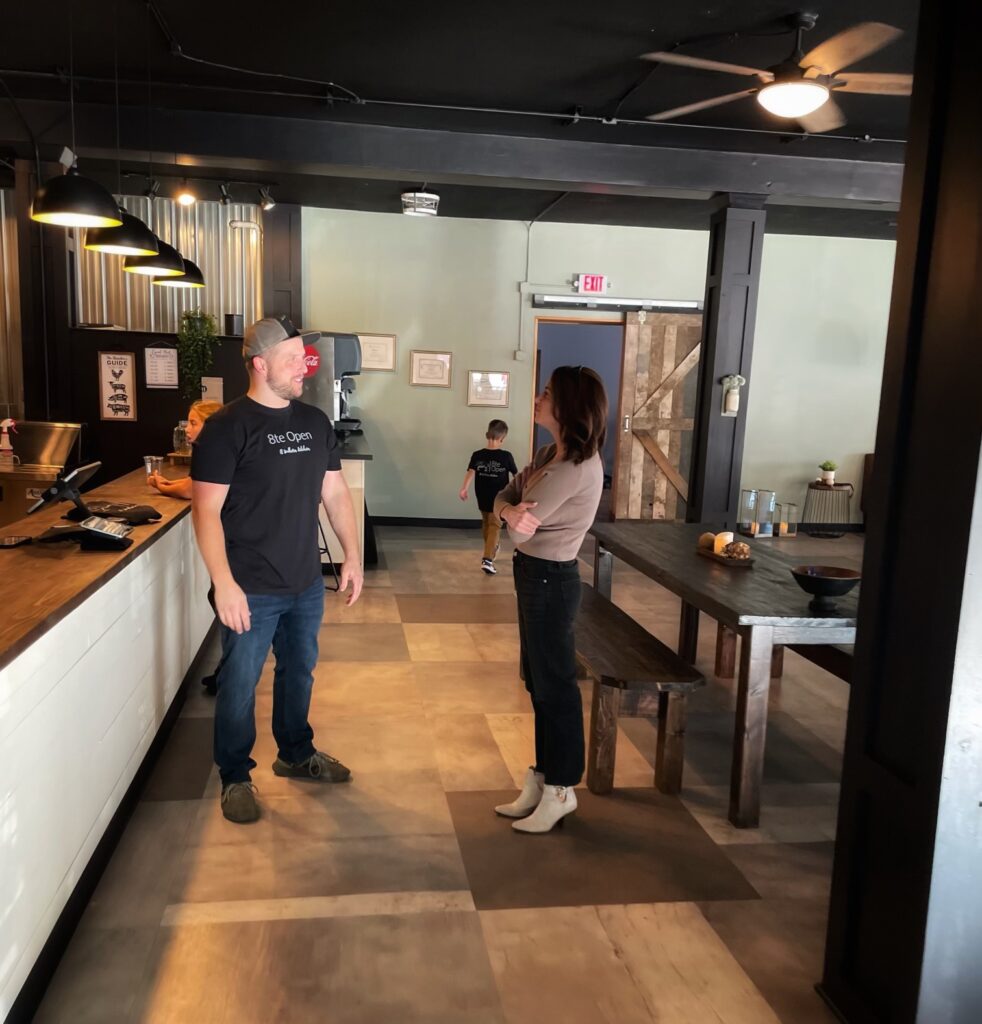 The mood was tense yet exciting. It felt like a scene from Hulu's The Bear as "Yes, chef" was being shouted in the kitchen. Jared was disappointed with his deviled egg yolk. Chefs really are their own worst critic. I would be lying if I said they were anything less than divine. These bacon jam covered deviled egg nuggets of heaven were set out as an appetizer which may have been intended to be one per person. I had three and felt no shame.
The storefront vibe is a little different from the wheels they are used to slinging their Southern kitchen food from. It's more of a "grandma's kitchen table" approach. The wide-open space is filled with beautiful banquet tables built by Jared's dad, David Tipton and his uncle, Jim Tipton. Kim did all the painting and staining. Every time I stopped in there, she was working on those tables, covered in stain, and joking about how Jared didn't want to get dirty. The tables are set with small wooden games to share and entertain in the communal dining experience.
"The atmosphere we're going for here is Sunday lunch at Grandma's house. Very inviting. Very comforting. We have the community table that seats 24, so if you come in by yourself, or it's just two, sit at the community table and spark a conversation with someone you may have never met before."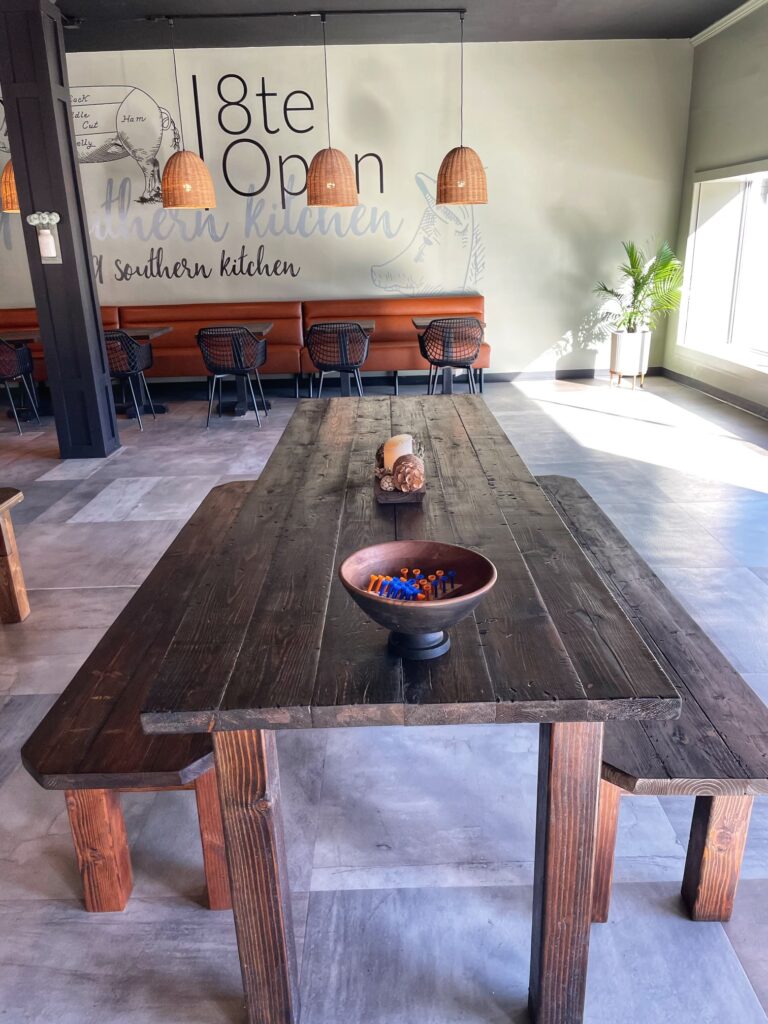 8te Open will be open Monday through Friday 10:30 am – 2:00 pm.
The set-up is order at the counter service with a call out by name. There are drink options of Coke products, sweet tea, and bottled water. 8te Open's full menu will consist of five different chicken sandwiches regularly with 3-4 other favorite sandwich options changing daily. The famous macaroni and cheese will be available in various bowls packed with flavor. Tipton is excited to add new things to the menu with all the additional room he now has. A tuna poke bowl to entice his true foodie following is something he has in store for the future.
They will work in a To Go service by phone and website soon, but for now all orders must be placed at the counter. Also, keep an eye out on their Facebook page for pop-up dinners and information about Sunday brunches. As for the 8te Open food truck, it is not permanently parked yet as they plan on still rolling up at different community events.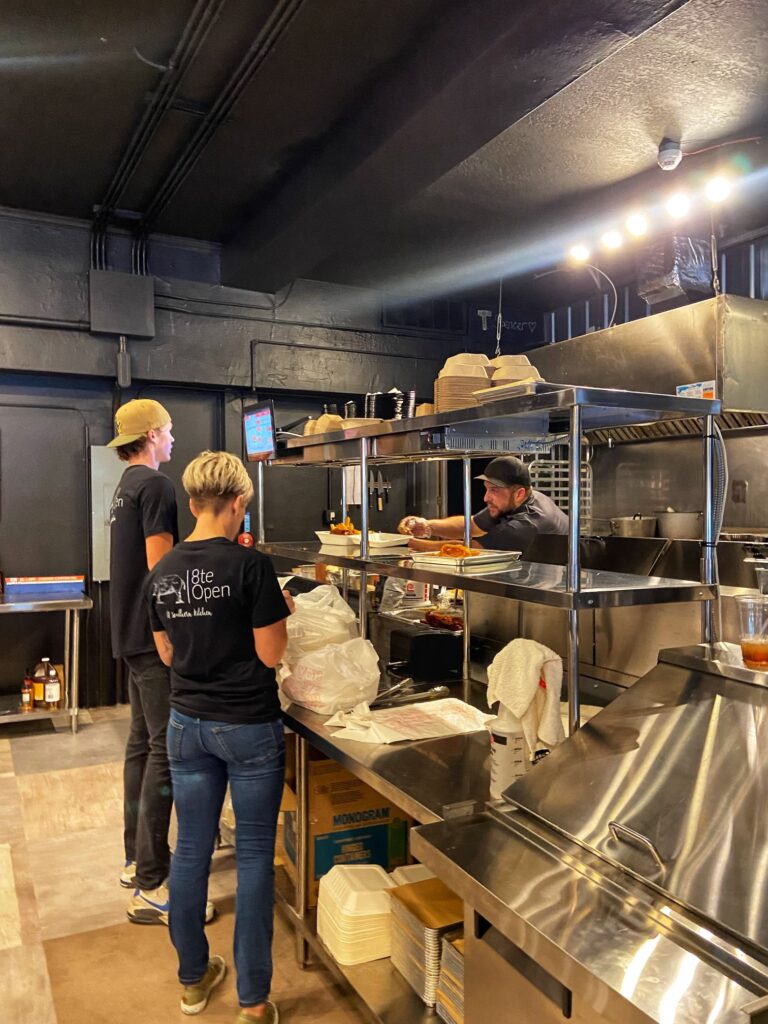 From the sign on the side of their food truck to the pig on Maine and Promenade, the 8te Open name has raised a lot of questions. What does it mean to be 8te Open? The answer lies in a previous life with Jared working as the executive chef of a fine dining establishment in North Carolina. His hostess, new to the job and bad at math would always respond to his questions about how many menus were still available with the same, dry quip: 8 open. Frustrating when the tickets are piling up, but it makes for a good story.
Jared and Kim Tipton's 8te Open partnership started with a great relationship that produced some adorable little kitchen helpers. The children are very involved in this project. The two oldest helped serve food, while Kim's parents supervised the younger two. Jared may have had his poker face on that night, but it was clear that they are playing with a full house and quite possibly his best hand yet.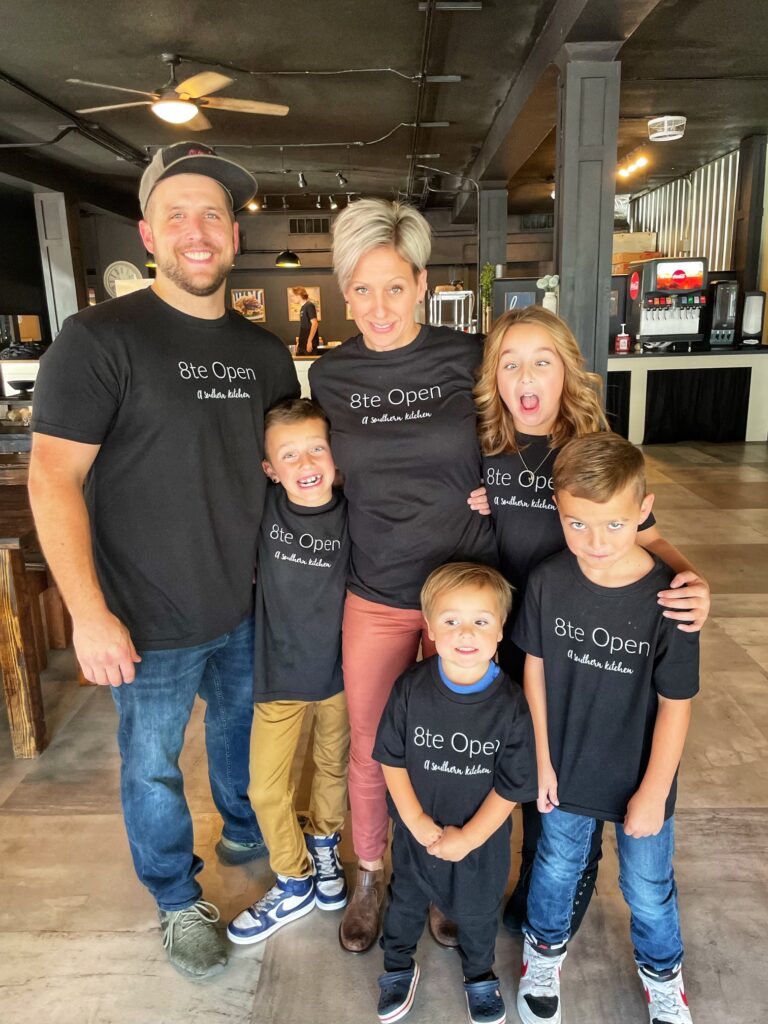 Family isn't the only help they've received. Their buddy Chef Lankey, from the Patio, stepped in to help with some soft opening kinks. His presence there on Friday just tied in the overall vibe the 8te Open storefront gives which is all about community and family gathering.
My dinner during the friends and family was amazing and was my lunch this past Friday. Throughout this process, the Tiptons have taught me that the key to happiness is amazing food next to great people. Bet.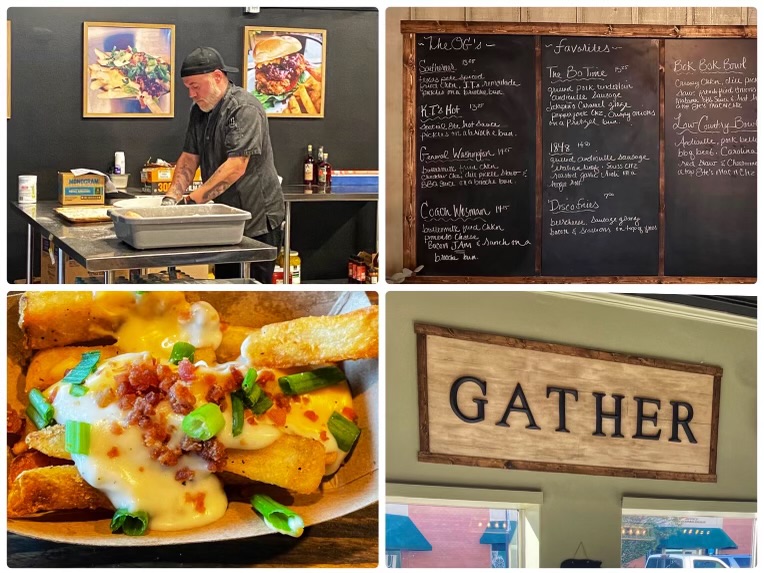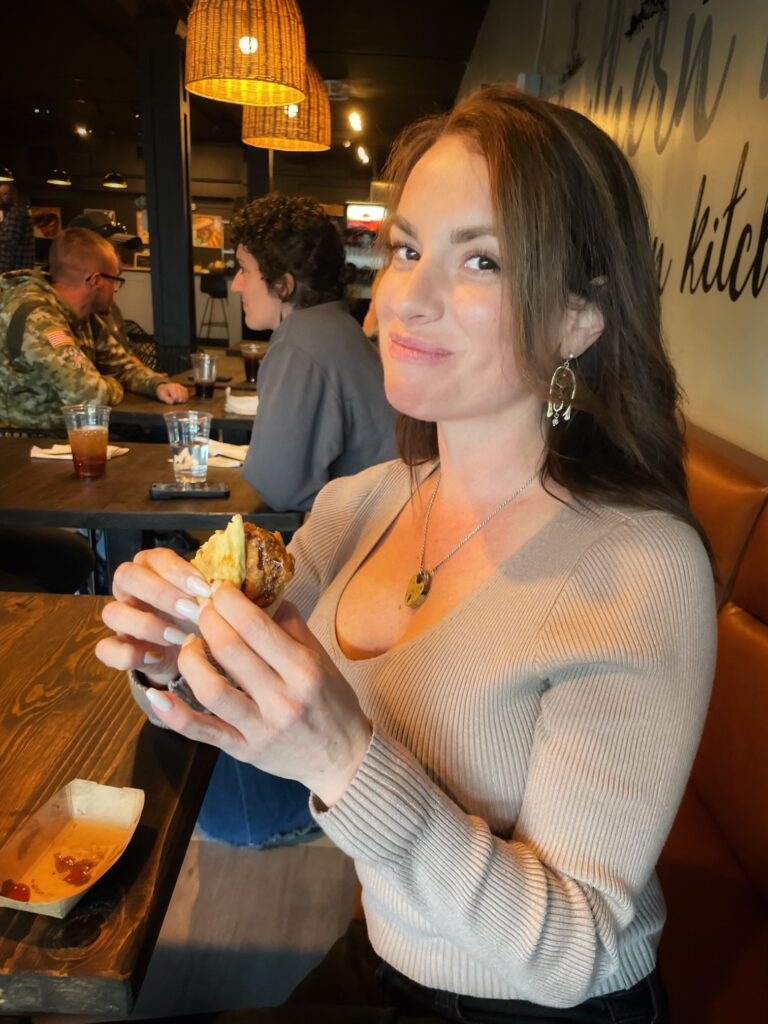 Brittany Boll is a content creator, writer, host, etc. for Muddy River News.
Miss Clipping Out Stories to Save for Later?
Click the Purchase Story button below to order a print of this story. We will print it for you on matte photo paper to keep forever.