OPINION: Going one for three in murder cases this summer not a good average for Adams County State's Attorney's office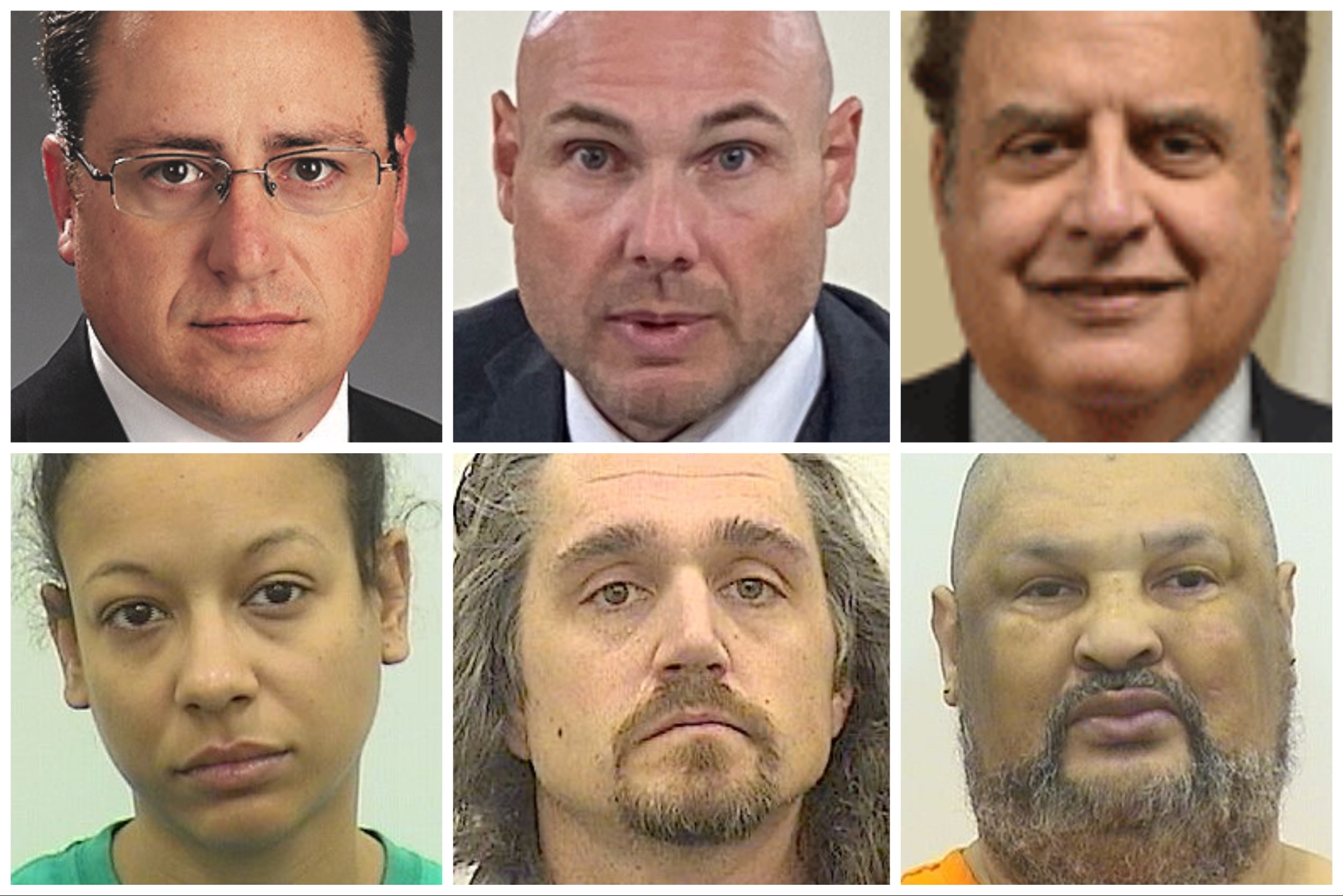 The Adams County State's Attorney's office deservedly received local and national accolades for its swift prosecution and ability to get a conviction following Becky Bliefnick's murder at the hands of her estranged husband, Tim.
That case, as heart and gut-wrenching as it was to the community, certainly put State's Attorney Gary Farha and his team on a pedestal.
That pedestal apparently was covered in grease, because Farha and the office have slipped, suffering two recent high-profile stumbles in first-degree murder cases.
The heart wrenching and blundered prosecution of Natasha McBride last month is one where our community rightfully says, "You let us down!"
We deserve more than shuffling blame and excuses. Perhaps a heartfelt apology?
McBride initially was charged with 16 counts resulting from a fatal motor vehicle collision at Fourth and Broadway on Aug. 14, 2020. The charges were four counts of first-degree murder in connection with the deaths of Jennifer Hendricks, 54, and her three grandchildren — Dakota Corrick, 6, Archer Corrick, 4, and Ransom Corrick, 21 months, all from Kirksville, Mo. — four counts of leaving the scene of a personal injury accident, four counts of reckless homicide and four counts of driving while license revoked.
The murder charges, as well as the charges for homicide and leaving the scene, were dismissed when experts for the prosecution and the defense both determined McBride was not legally sane at the time of the crash. The only counts that were unaffected by McBride's sanity were the ones for driving while license suspended.
Immediately upon hearing about the accident, many in the community theorized McBride had to have been on something. Turns out she was.
McBride initially acknowledged to a Quincy Police officer who was at Blessing Hospital after the collision that she had "smoked cannabis approximately five minutes before driving," a statement she then recanted. The officer, though, still suspected McBride was under the influence because of her "movements and repeated comments."
The officer, to their credit and with further investigation, issued a citation for aggravated DUI. The Adams County State's Attorney's Office, though, ignored the officer's instincts and investigative abilities and did not immediately file the charge. The investigation found McBride, based upon the officer's training, observations and admissions of McBride herself, committed the offense of DUI, which resulted in the four deaths.
Eventually she was alleged to have operated her vehicle "while under the influence of tetrahydrocannabinol," resulting in the deaths of two or more people. However, this charge wasn't made until Jan. 11, 2022, nearly 17 months after the crash.
The trial court held that this 17th charge against McBride was not timely filed. The Appellate Court agreed with that assessment, a ruling the Adams County State's Attorney's office did not further appeal. The charge then was dismissed.
That delay did a disservice to the Quincy Police Department, trivializing the hard work undoubtedly invested in this case.
We don't need to get into the lawyer-speak and excuses about why the charge was too late. For those who are interested, here's a link to the Appellate Court's decision. What is clear is that the charge would have been timely had the Office of the Adams County State's Attorney promptly followed the officer's lead. This was a regrettable and serious error.
Why would that charge have been significant?
First, knowledgeable prosecution sources inform Muddy River News that proof of aggravated DUI does not require intent. As a result, the opinions of psychiatrists about McBride's mental state would not have been relevant to finding guilt. Aggravated DUI is an absolute liability offense, and insanity is not a defense. Compare this to the driving while license suspended charges to which she plead guilty. The same rationale applies. If she would have been appropriately charged, insanity would not have been a defense.
Second, an aggravated DUI charge involving two or more deaths is a Class 2 felony with special sentencing provisions. The prosecution sources say McBride's sentence would have been for between 6 to 28 years — again, regardless of McBride's mental state — if found guilty. Quite a difference.
Adams County Assistant State's Attorney Josh Jones' effort to cover for the office was appreciated, but passing blame on psychiatrists or that this is all too difficult to explain to the public doesn't cut it with the community. In the zeal to headline charge "murder," the office ignored the possibility McBride was on something.
Keep in mind Jones repeatedly said he and the office were bound by the law, the conclusions of the experts and their obligation to follow the ethical standards. In essence, he said the system tied the hands of the Adams County State's Attorney's Office. A more accurate statement would be they tied their own hands when they ignored the police investigation and didn't realize it until it was too late.
Convicting McBride of aggravated DUI wouldn't have brought back a grandmother and her grandchildren. But as Lucas Corrick, father of the lost children, stated, this is a "disgrace." This falls on the office of the Adams County State's Attorney. A successful aggravated DUI charge would have at least brought some comfort. Getting other psychiatric opinions and letting jurors decide might have made sense as well, even if that meant benching the usual go-to psychiatrist.
It is too much for this community to accept the subdued intake photo of McBride after the collision, then see a photo of a grinning McBride when paroled after less than one day in the Illinois Department of Corrections (this, itself, is a disgrace.) McBride followed that with liking and laughing at social media posts about her discharge.
Worse yet is reading McBride has a tattoo that reads "Love You Always Mom," knowing that Dakota, Archer and Ransom will not be there to say that to their mother.
Some speculate we've not seen the last of Natasha McBride. It is our hope and prayer that if anyone sees her behind the wheel, an immediate call is made to 911. We hope and pray no one else will be among her victims.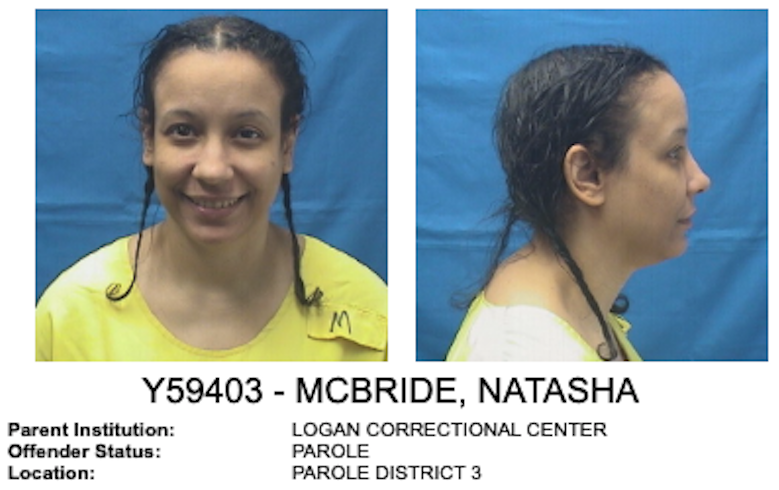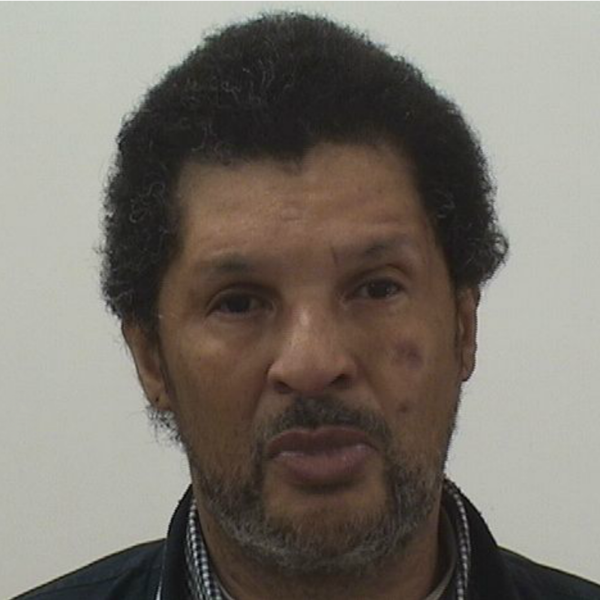 We also have Carlos Williams, the man who used his poor health to get out of a murder conviction.
Orlando Smith was found dead in the 200 block of Koch's Lane in May 2019. Williams was arrested in November 2019 and charged with three counts of first-degree murder for allegedly killing Smith by strangulation. Williams since had been in the Adams County Jail until he was transferred to Blessing Hospital during the week of May 15.
Williams was facing up to 20 years to life in prison if found guilty, but his trial had been delayed seven times. Yes, the COVID pandemic did account for some of the delays.
Farha said in a July 11 interview with Muddy River News the cost to keep Williams hospitalized for 30 days had climbed to more than $200,000. He also said Williams had been "nothing but trouble" during his stint in Blessing Hospital, explaining he was rude to the nursing staffs, touching them inappropriately and spitting in the face of guards from the Adams County Sheriff's Department. Farha said the situation had become "intolerable."
The Williams case was dismissed for good cause shown because Williams had a poor health condition after his extended stay in the Adams County Jail. However, the county could have released him from jail on a recognizance bond. No, Williams still wouldn't be in jail, but the county would not be paying his medical and living expenses (let's be honest, he's not going to be paying his own medical bills anyway). The case against Williams would still be pending so he could have been tried at a later date, should he decide to take up pilates and get back into shape.
Farha did say he intends to refile the charges if Williams ever gets better.
"There's nothing to suggest he's going to cooperate and get better, he said. "After he was released, he actually called Blessing Hospital again, and Blessing Hospital can't refuse treatment. If he doesn't cooperate, he's in a very dire situation health-wise. If he doesn't start cooperating, he's going to die very quickly."
The victim's father, Patrick Smith, raises a legitimate question in his interview with MRN's David Adam.
"'So anybody can do this and get out if they play sick? Or is this only in murder cases in Quincy?'," Smith said. "My leg hurts every day. One day, I'm going to die, whether my liver fails or my kidneys fall out. You know, I didn't even research if something like (Williams' release) was possible or if it ever has happened in the world. But now I'm pretty sure that just for me, anything's possible."
Law enforcement, judges and fellow attorneys are all privately questioning the capability of the Adams County State's Attorney's Office at this moment. While Farha isn't seeking a third term, he is becoming the poster child for lame-duck office holders.
Assistant State's Attorney Todd Eyler, Farha's hand-picked successor, might not get the free pass in the 2024 primary or general elections that many have anticipated.
Perhaps Jones should hold off for now on getting fitted for a judge's robe.
Elections have consequences, and while Farha's days of being on a ballot have certainly come to an end, his proteges might need to do a little damage control before they hit the fair and fish fry circuit and voters head to the polls next year.
The people of Adams County deserve better. In this case, Meat Loaf was wrong.
Two out of three is bad.
The Muddy River News Editorial Board collaborated on this opinion piece. Rebuttals can be sent to news@muddyrivernews.
Miss Clipping Out Stories to Save for Later?
Click the Purchase Story button below to order a print of this story. We will print it for you on matte photo paper to keep forever.