Hannibal Housing Summit discusses housing shortage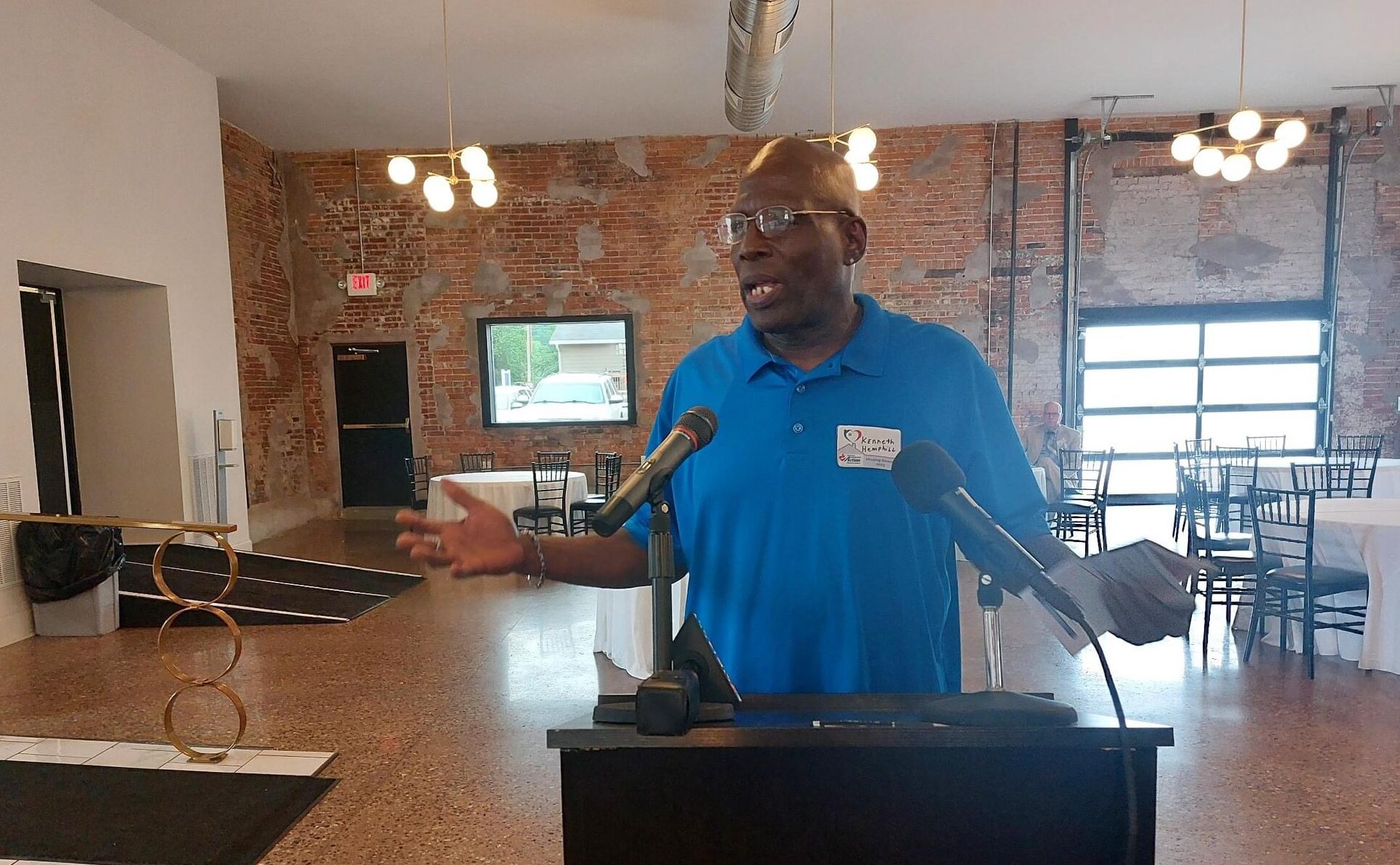 HANNIBAL, Mo. – A $15 million tax credit project will include the renovation of Hannibal's old St. Elizabeth's Hospital into 60 apartments for seniors and building six single-family homes on donated lots.
Partners for the project are NECAC, NeighborWorks America, City of Hannibal and 3 Diamond Development of Lincolnwood, Ill. Additional funding sources may be sought.
The project was one of the highlights at the 2023 Housing Summit Thursday morning at the Rialto in Hannibal. The summit was hosted by NECAC, Two Rivers Regional Council of Quincy, and the Southeast Iowa Regional Planning Commission of Burlington.
Summit organizer and NECAC Deputy Director Carla Potts noted that state funding to help convert the former St. Elizabeth Hospital into a senior living facility awaits the signature of Gov. Mike Parson.
"We are excited about this project," Potts said. "It's just another example of how partnerships can pay off with the construction of much-needed housing."
The Housing Summit couldn't have come at a better time
With the current housing shortage, Potts said many people in the area who are eligible to purchase a home are scrambling to find affordable housing.
"We see a lot of people who get a section 8 voucher that can't find a place to rent. We have people in our home ownership program with certificates of eligibility from USDA but they can't find anything to buy," she said. "I think it cuts across the board whether you are trying to rent or trying to become a new homeowner, there just isn't enough housing."
Potts said it is not a new problem but it's getting worse.
With the economy still recovering from the pandemic, less buildings are being built. Most new constructions are unaffordable for the average working person.
Amanda Bowen, caseworker for the Salvation Army in Hannibal, echoed Potts' concern regarding the housing shortage.
"Trying to find a house for rent today is ridiculous," she said. "The price of housing has gone up and I still blame a lot of that on COVID and landlords trying to recoup."
Bowen explained that many tenants did not pay rent during the pandemic, and for a time, landlords were not able to go through the courts for the eviction process.
Bowen added that with the rental shortage, landlords are more exclusive about who they rent to.
"From a business perspective, when you have a landlord who can just cherry-pick his tenants at this point, they are going to be smart business people and pick people who have a job and have that financial security and pay their bills on time," she said. "It's not like it was before where you have open properties to rent."
The Salvation Army is partnering with Manpower to help people find job opportunities. Every Tuesday Manpower is on site from 9 a.m. to noon at the Hannibal Salvation Army, 200 Steamboat Bend Shopping Center, to help connect people to job opportunities.
Bowen said many people face barriers because of their past.
"There are jobs available but the issue with the job abilities is that it's not necessarily that the person doesn't want to work," he said. "It could be a criminal history – their background is a barrier for them regardless of what they want to do from that point forward."
The Salvation Army, and other organizations in Hannibal and the surrounding areas, can help them escape their past.
"NECAC has a wonderful program for homeownership, that's a huge thing and a major accomplishment in someone's life when they actually have to no longer rely on a landlord," Bowen said.
Homeownership is just the beginning of the support offered through local programs. Bowen said for a long term change, it's important to provide education on money management.
"We could house people all day but as long as we don't follow through and teach people how to manage their finances and make sure their utilities are paid on time, and how to properly communicate with landlords and bill collectors," she said. "We are setting them up for failure. We are putting them in place, saying good luck and then they are going to end up in the same place in six months."
Bowen said to learn about free programs in local organizations, start with the Salvation Army, Douglass Community Services, or NECAC, where a case manager can point you in the right direction to all the help you need.
"Sometimes you have to take a hold of everything yourself but sometimes you need that guidance to point you in the right direction," she said.
Self-Help Rehabilitation Program
Kenneth Hemphill, 64, takes pride in his home located at 518 S. Hayden St. in Hannibal, where he has lived for ten years.
When the 1959 home began showing signs of aging, Hemphill was willing to put in the work but was without the means to do it.
Last year, he received help from the Northeast Community Action Program (NECAC) through the Self-Help Housing Rehabilitation Program. The program is available to homeowners in eight counties including Marion, Ralls, Pike, and Monroe.
Hemphill, who served in the army for almost seven years, went through the veterans self-help program. There is also a program for non-veterans.
He was able to not only get new vinyl windows and front and back doors for the home but he learn how to install them himself. NECAC provided him with materials and loaned him the necessary tools at no cost. He also received instruction and guidance from an experienced NECAC instructor.
"You can't beat this. The material is provided. You put in the work in, and learn something as well. Plus, do something good for your home. I thank God for that," he said. "The program is designed to help people help themselves. And life gets better that way."
Hemphill said since the updates, his utility bills have decreased and the lighting in the home is brighter. It also increased the value of his home.
More homeowners will soon have the same opportunity Hemphill had.
It was annouced at the summit that NECAC has been awarded $365,700 over the next two years from USDA Rural Development for the Self-Help Housing Program.
Lindsay Cheek, USDA Rural Development Missouri State Single-Family Housing Program Director, made the announcement at the summit, saying that 48 homeowners would benefit.
In 2017 when NECAC was awarded a $159,000 USDA grant to begin Self-Help renovations at 26 owner-occupied homes in Marion, Monroe, Pike and Ralls counties.
Two years later, the agency was awarded a $365,700 USDA grant to expand the program to 56 homes in Lincoln, Montgomery, Shelby and Warren counties.
NECAC has been involved with Self-Help Housing since 1999. Under the original program, participants built each other's homes. Forty-eight houses were constructed over about 10 years in Shelby, Monroe, Randolph and Montgomery counties.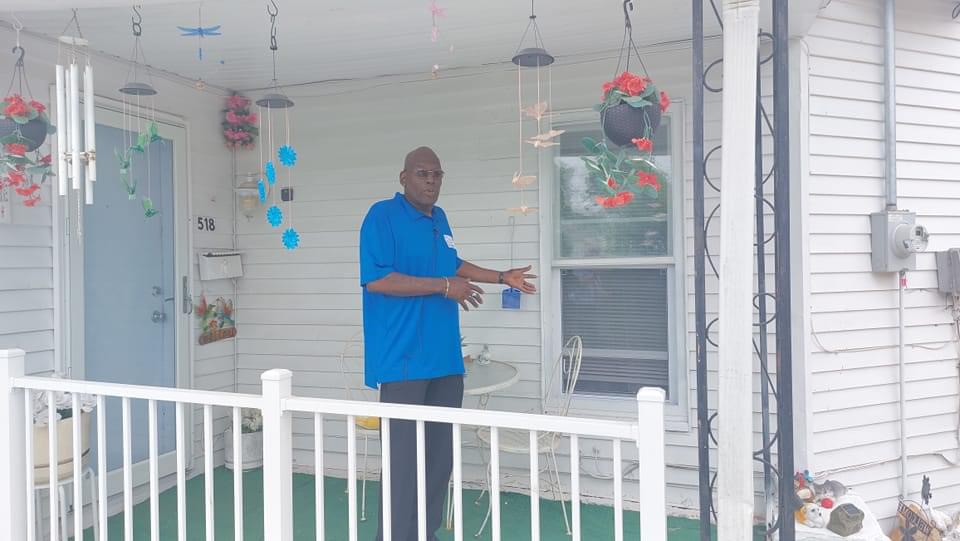 Miss Clipping Out Stories to Save for Later?
Click the Purchase Story button below to order a print of this story. We will print it for you on matte photo paper to keep forever.