'He was in way over his head': Quincy teen connected to November shooting incident gets 24 months of probation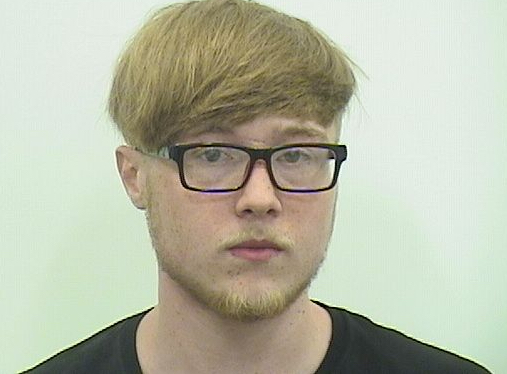 QUINCY — A Quincy man facing between four and 15 years in prison for his connection to a shooting around Sixth and Chestnut in November pled guilty on Monday to an amended charge of attempted aggravated discharge of a weapon and received 24 months of probation instead.
As part of a plea arrangement, Cayden Smith, 19, had one count of aggravated discharge of a firearm, a Class 1 felony, dropped. Smith appeared before Judge Tad Brenner in Adams County Circuit Court on Monday morning with his attorney, Drew Schnack.
Officers with the Quincy Police Department responded to the area of Sixth and Chestnut on Nov. 1 for a reported shooting. Initial witness information indicated people in two vehicles were exchanging gunfire — one person was shooting through the sunroof of one of the vehicles — while traveling north on Sixth Street from Chestnut.
Evidence found at the scene appeared to confirm that information. Investigators estimated more than 30 rounds were fired during the incident from at least two firearms (handguns).
Smith was arrested Nov. 3 when he turned himself into the Quincy Police Department. He was facing a sentencing range of between four and 15 years in the Illinois Department of Corrections if found guilty of the Class 1 felony.
He was lodged in the Adams County Jail and held on a $500,000 bond. However, Smith's bond was reduced in January to $100,000, and he was released after posting 10 percent.
Assistant State's Attorney Josh Jones said terms of the agreement allow for Smith to live in Missouri with his father. However, his probation will continue to be supervised in Adams County. Smith also has agreed to testify in a related juvenile case that is still pending.
"I also want the court to also be aware that the facts in this case would indicate that the other individuals shot at Mr. Smith first in a moving vehicle, which is not necessarily a factor in mitigation, but I do think it's something the court should be aware of," Jones said. "If Mr. Smith did return fire, then perhaps it would have been more appropriate for him not to have a firearm to do that.
"Also, during the negotiation phase, the fact was presented that at least arguably, the defense would have a defense of self-defense of property, based on the fact that he was not the first individual to use a firearm and that he believed that his life was in danger."
Jones also noted Smith had no prior criminal history before he committed this crime.
Schnack agreed with Jones' factual basis of the case.
"This was a situation where my client found himself in the company of people, and frankly, he was way in over his head," Schnack said. "His conduct pretty much adapted to the norm of that group. Since he moved to Missouri, his life has gotten much better."
The incident led Adam Yates, chief of the Quincy Police Department, to say days after the shooting he would make sure an appropriate number of officers were available to investigate a rash of shooting incidents in the northwest section of the city.
Schnack previously had filed a motion of affirmative defense, in which the defendant introduces evidence which, if found to be credible, will negate criminal liability, even if it is proven that the defendant committed the alleged acts. 
"At least right now, all the police reports that we have indicate the only thing Cayden was doing was driving a car trying to get away from people who were shooting at him," Schnack said after Smith's arraignment on Nov. 23. "The last time I looked, that wasn't a crime. That was just smart."
A second Quincy man related to the shooting incident also received 24 months of probation after accepting a plea deal in May. Chaeto Nichols 19, was charged with aggravated charge of a firearm, as well as threatening a public official and obstructing a police officer in another incident unrelated to the shooting incident. He pled guilty to threatening a public official. The Class 1 felony charge aggravated discharge of a firearm and a misdemeanor charge of obstructing a peace officer were dropped.
Miss Clipping Out Stories to Save for Later?
Click the Purchase Story button below to order a print of this story. We will print it for you on matte photo paper to keep forever.