Letter to the Editor: A lesson learned after limb from tree in city easement fell on Quincy home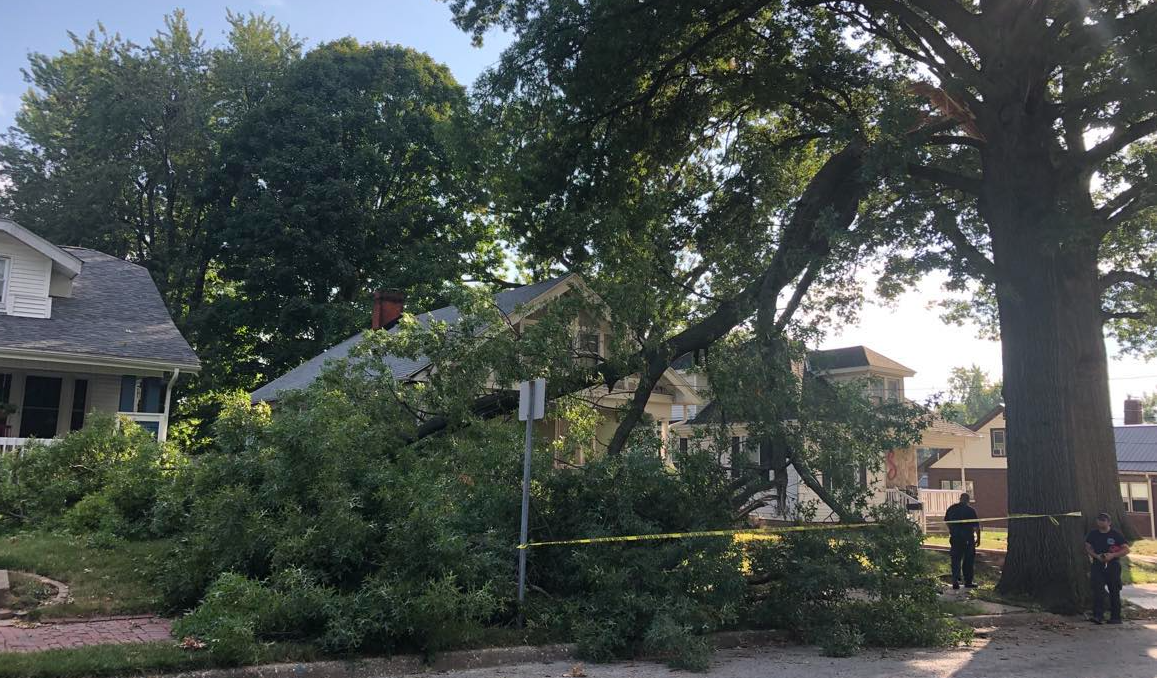 On a clear, windless day in September 2022, a large limb from a tree in the city easement fell. It hit my house, causing $2,500 damage to a new roof that had been put on in May 2022.
A claim filed with the Risk Management department of Quincy was promptly denied. An appeal also was promptly denied.
A letter from Risk Management Specialist Jessica Purcell stated, "The Illinois Tort Immunity Act specifically states that the city is not liable for damages caused by a condition existing on its property, unless the claimant can prove that at the time of the incident in question the city had notice of the condition that may have caused damage to a claimant's property."
Translated, the tree was not on file with the city as being potentially hazardous.
The tree was not hazardous … until the day it came down on my house. And first offenses do not count.
There are two options. A claim can be filed with the property owner's insurance, or the claimant can pay it out of pocket. Since my insurance carrier had just covered the cost of the new roof in May, I opted not to file a second structural claim in four months, because that dramatically increases the risk of being dropped by an insurance company.
I paid the $2,500 out of pocket.
So residents of Tree City, here is the protocol if you think a tree on city property could potentially damage your domicile. Contact Kevin McClean, director of Central Services, at kmcclean@quincyil.gov (217.228.4520) and request for the tree in question to be officially inspected.
If the inspected tree should cause damage to your property in the future, the city would be liable since the tree would have its very own rap sheet. Of course, keep a copy for your file.
The city inspected the offending tree and very minimally trimmed it. The tree is so massive that it could still destroy my entire house. However, now that the city has the inspection on file, and I certainly have it on file as well, the liability for any future damage to my property from that tree will belong to the city of Quincy.
Now you know.
Deb O'Hearn Druffel
Quincy, Illinois
Miss Clipping Out Stories to Save for Later?
Click the Purchase Story button below to order a print of this story. We will print it for you on matte photo paper to keep forever.