Letter to the Editor: Author disappointed in Back the Blue attendance, still waiting for apology from state's attorney's office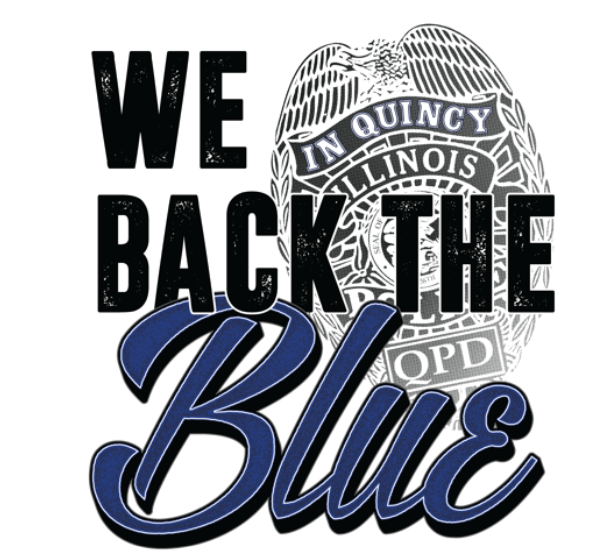 After driving from Schuyler County to attend the Back the Blue Festival in Quincy, I was disappointed to see such a low turnout to honor your local police and other first responders. Hopefully, next year will see some larger numbers.
First responders, who include both law enforcement and emergency medical personnel, lay their lives on the line every day while dealing with the psychological and emotional consequences of their jobs. I'm fully aware personally, because one of my sons works as a sheriff's deputy. The other son is a former paramedic.
I made the drive that day to publicly thank those first responders for the care they gave my family on Aug. 14, 2020, after my brother's car was hit, resulting in the deaths of three little boys and their grandmother and serious injury to my brother. The car was hit by a car driven by Natasha McBride, a habitual offender driving on a suspended license (which was a result of seven prior traffic violations, two of which were DUIs).
The Quincy Police Department did an amazing job that day, preserving the chain of evidence, reassuring my brother he was in no way responsible and accurately reporting all necessary information in their reports to facilitate a conviction. Unfortunately, those efforts were all for nothing. The Adams County State's Attorney relied on none of the results of their good work. McBride since has been allowed to return to the streets of your community, putting more lives at risk.
While addressing the crowd, I expressed my gratitude to our public servants. I also noted that the Adams County State's Attorney's office had yet to apologize to the community and the victim's families for failing to do their jobs and denying justice to an already devastated family.
Todd Eyler, a member of that office, is now running for Adams County State's Attorney and was in attendance. He made time to campaign and try to drum up support from local law enforcement, the very people he continues to disrespect with his plea bargains and refusal to follow through on prosecutions. Yet he didn't find time to approach me to offer an apology or condolences of any kind after I spoke. Those actions speak more to his lack of competency to fill the role of state's attorney, whose job it is to obtain justice for victims and ensure the safety and security of the public, than any false campaign promises he may make.
At this time, Eyler is running unopposed in the 2024 election for state's attorney. I fervently hope an ethical qualified attorney cares enough about your community to step up and run against Eyler next fall. I also pray the voters, no matter what their political affiliation may be, refuse to check that box next to Eyler's name, whether he is the only candidate or not. Your life may depend upon it.
Justice cannot prevail in the face of apathy and silence. We all must make our voices heard.
Candy Anderson
Rushville, Illinois
Miss Clipping Out Stories to Save for Later?
Click the Purchase Story button below to order a print of this story. We will print it for you on matte photo paper to keep forever.