Letter to the Editor: Louderman is decent person, but friends, donors need to be scrutinized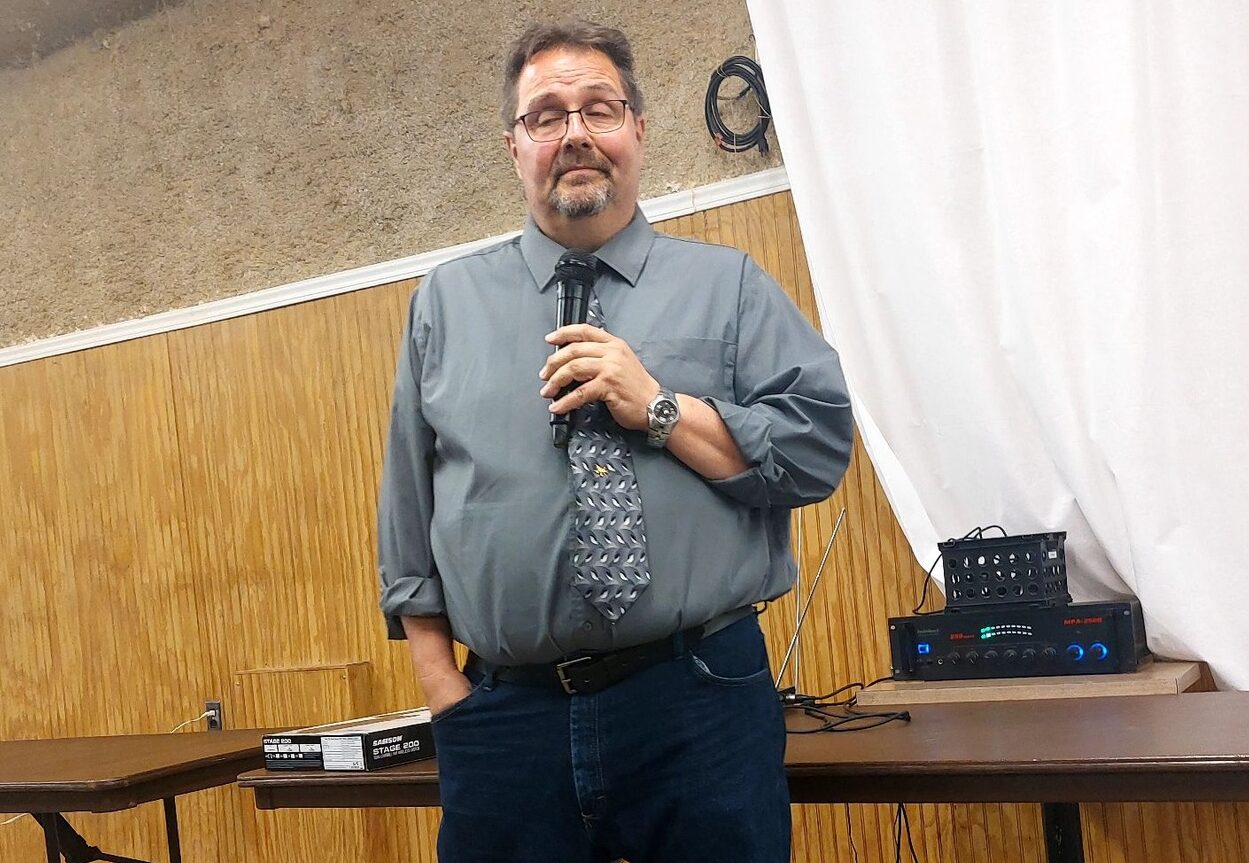 Hannibal voters will elect a new mayor on Tuesday, Nov. 7. When you cast your ballot, rather than simply choosing between candidates based on your political leanings, ask yourself: Are you happy with the status quo, or do you want change in City Hall? Your answer should dictate your vote.
I'm voting for Kristy Trevathan because she's the only candidate representing change. It's common knowledge she has a decades-long record of promoting positive change in Hannibal so I won't dwell on it. Opponent Barry Louderman, on the other hand, by his own admission does not have a long record of contributing to the community.
My purpose in writing this is not to castigate Louderman. I personally find him to be a decent person. I'm more interested in scrutinizing Louderman's friends, donors and campaign officials.
Cole Painter is Louderman's campaign co-chair. In the recent past, as billboards and mailers were launched supporting Trevathan, it became obvious her proactively planned fundraising efforts were coming to fruition. Perhaps feeling threatened by this, Painter became active on Facebook, creating conspiracy theories regarding the sources of Trevathan's donations, claiming she was lying about her intentions and insinuating that somehow donations from outside the community meant she was going to owe some favors to some nebulous group of people outside the area.
Follow the money, Painter said, and 2nd Ward councilman Mike Dobson publicly concurred with Painter.
Well, following the money leads to a majority of Kristy's donations coming from Hannibal and a minority coming from Hannibal expats who still have a vested interest in Hannibal, whether it be because they still have family here, they are dear friends of Kristy's, they plan to move back here in the future or they simply love their childhood town and want the best for it.
So at Painter's behest, let's follow the money to Louderman's donors.
I took the liberty of looking at the Missouri Ethics Commissions' public website and came to the startling realization that following the money led directly to Heartland Autobody and Towing, Louderman's largest donor. Heartland has donated $6,000 to his campaign, representing approximately half of Louderman's total donations received.
Why would Heartland contribute such a large amount of money to a mayoral campaign, especially when the mayor has power only equal to an individual councilman? Let's take a step back. Please let me encapsulate a few thoughts.
Former Mayor James Hark works for Heartland Autobody and Towing. Dobson is close friends with Hark and Heartland's owner. Scott's Minor Collision and Towing purchased equipment last year to enable them to (like Heartland) tow semi-tractor trailers, expecting to be treated fairly in the rotation as city policy dictates.
Instead, when Scott took the first turn in the rotation, Dobson — in his role as a volunteer firefighter — violated city policy and called Heartland to the scene instead of Scott's.
Needless to say, Heartland has profited greatly from semi-trailer related towing activity under Hark and Dobson's tenures. Are you still following the money?
The Missouri Ethics Commission launched in August a still-pending investigation into Dobson after he used his city-issued iPad and city email address to advocate for Louderman's mayoral candidacy.
At one point, Dobson asked on Facebook regarding Trevathan's contributors: Will favors have to be repaid? I find this laughable. What I don't find laughable is answering the question in the inverse. Will favors have to be repaid to Heartland? At this point, I'm hoping your answer will at least be starting to dictate your vote.
There are multiple examples (too many to fit into this letter) of Dobson, Hark, current city manager Lisa Peck, former city clerk Angel Zerbonia and their friends' willingness to bend the law to embrace unethical tactics to advance their agenda.
What is their current agenda? To elect Barry Louderman. Why? To continue status quo of the past few decades.
We need change, not more of the same. Even though the mayor has limited power, electing Trevathan would represent a positive and much needed change in momentum for City Hall.
She's got my vote and I hope yours as well.
Cindy Plowman
Hannibal, Missouri
EDITOR'S NOTE: The relationship between Dobson, Hark and the owner of Heartland Truck is clarified. A previous version of this letter was incorrect.
Miss Clipping Out Stories to Save for Later?
Click the Purchase Story button below to order a print of this story. We will print it for you on matte photo paper to keep forever.