Hannibal Community Stormwater Committee narrows tax proposal down to three options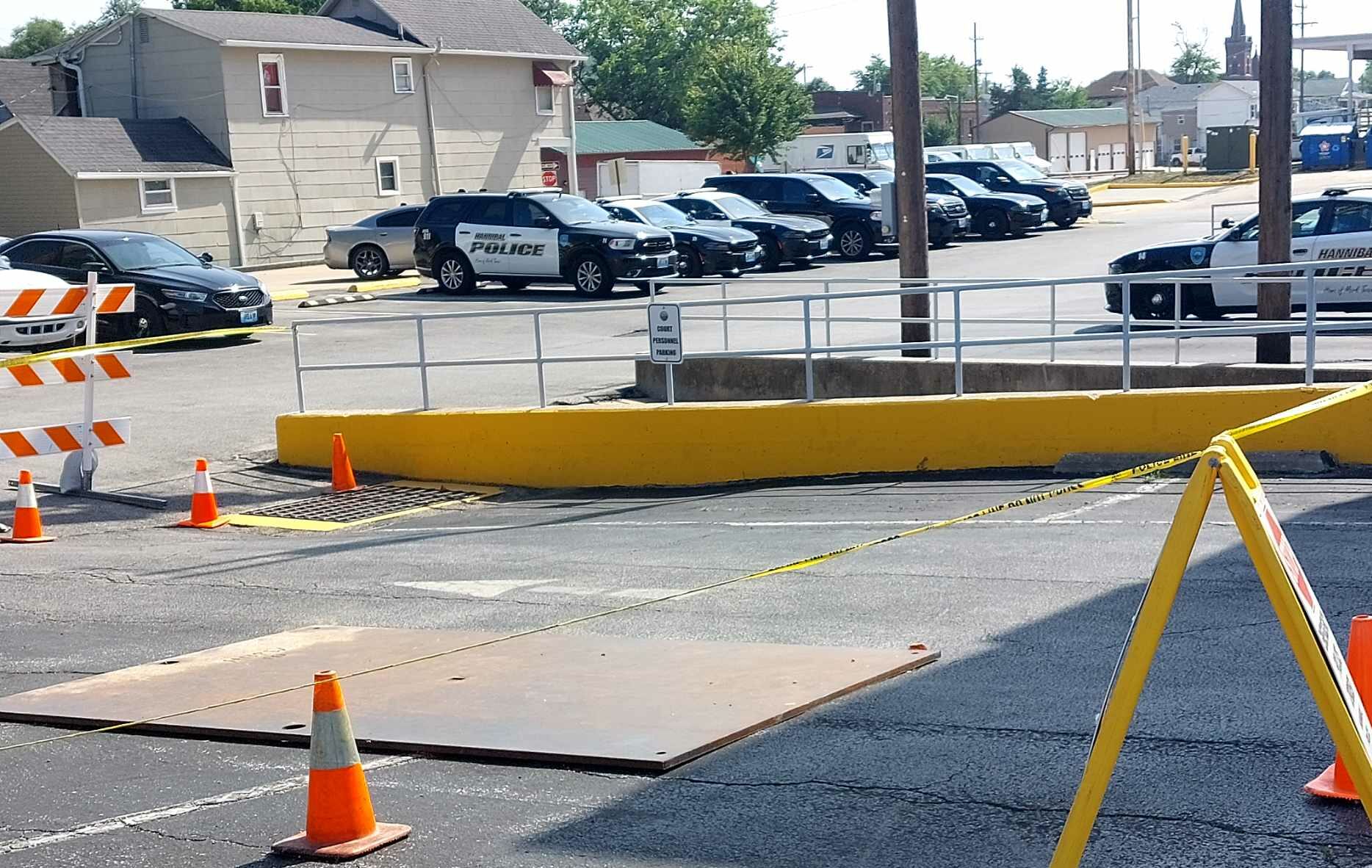 HANNIBAL, Mo. – The Hannibal community stormwater committee got a peek underground at a more than 120-year old stormwater drain where rocks have collapsed around the system.
The drain is underneath a small hole in the ground of the Hannibal Police Department parking lot. While the parking lot is under repair, the HBPW took pictures of the rare view it offered into Hannibal's stormwater drain system.
Darrin Gordon, general manager of the HBPW, showed the pictures to the committee at their fifth meeting on Thursday night.
The stormwater committee is a group of 15 community members working together to determine a tax proposal to fund the stormwater drainage system in Hannibal. The goal is to make sure everyone in the community receives fair treatment.
The committee will create a proposal for Hannibal voters to decide on the April 2024 ballot. The committee has come up with three options, one which will be chosen at their Sept. 14 meeting.
Flat fees based on parcel tax. Each electric meter class, which includes residential, commercial and industrial, will be assigned a dollar value. The values have not been determined yet.
Total impervious area. Impervious areas refer to areas with water runoff such as building rooftops, parking and sidewalk areas. They are looking at approximately $38 per 500 square feet of impervious area in a parcel.
Total flat fee on county delineation by parcel. The zones include residential, agricultural dwelling, agricultural land, and commercial. County maps can be consulted to determine which delineation a parcel is in.
Once an option is chosen, the community committee will work on ballot language and educating the community before the vote.
The committee was formed in February as a result of a proposed tax, called Proposition S, the HBPW brought before the Hannibal City Council in January. The proposal was killed by the HBPW after discovering issues that would cause certain landowners to pay exorbitant amounts based on their acreage.
Another version of Proposition S failed by 12 votes in 2019.
The HBPW has been working on the underground storm water system since the Hannibal City Council passed a resolution in 2017 directing the HBPW to implement a stormwater utility and comprehensive stormwater repair program.
The committee faces roadblocks to funding. Due to the Hancock amendment that was passed in 1980, stormwater funding must come from a fund specifically designated for stormwater.
The Missouri Supreme Court ruled stormwater fees cannot be placed on a utility bill because stormwater cannot be metered. The HBPW can only place fees on what can be metered.
Sales tax also is not an option. The half-cent sales tax the city is allowed to impose is tapped out with Parks and Recreation and infrastructure funding. A property tax also is not recommended by the consulted attorney.
Gordon hopes to educate the community on the problem of stormwater.
The drain system pictured underneath the Hannibal Police Department was about seven feet high and nine feet across, but the instability and fallen rock in that particular drain would prevent a buggy camera from getting around for further exploration. Gordon said expensive safety equipment would be necessary before allowing anyone down there.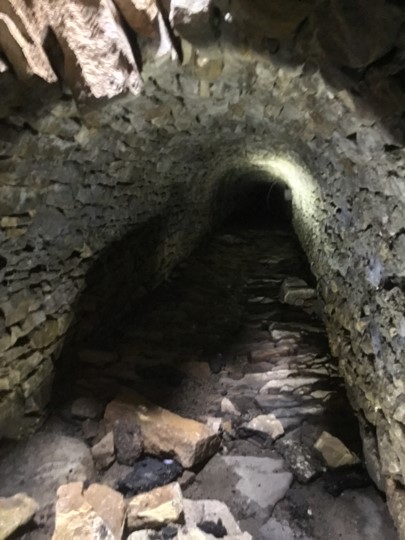 Drain underneath the Hannibal Police Department parking lot.
Gordon also pointed out concerns about the arch of the sewer.
"You have a keystone on an archway. What happens when that keystone falls out? The strength of your archway is gone, and it just collapses," he said. "Where do you start? How do you fix it? Where do you go from there?"
What lies beneath this small stormwater drain section is only a glimpse into the many miles of what Gordon called a hodge-podge of over 100-year-old Hannibal drains the HBPW will inspect, repair, replace, operate and maintain once they establish a funding plan of $4 million annually for 10 years. This already factors in funds they will receive as part of a $5 million grant that the City of Hannibal will receive.
Gordon said the HBPW Board can move forward with $3.5 million.
A portion of that amount will be used to repay funds borrowed for stormwater-related expenses.
With no dedicated funding source for stormwater, the HBPW has borrowed from the electric fund. No longer allowed to tap into the electric fund, the HBPW now seeks to borrow from the sewer fund.
In Missouri, it is illegal to use money from one utility to fund another, which requires the HBPW to pay back all funds.
Photos of past sewer drain issues in Hannibal, which are now resolved, show the kind of stormwater repairs and problems the HBPW have been encountering without a dedicated stormwater fund.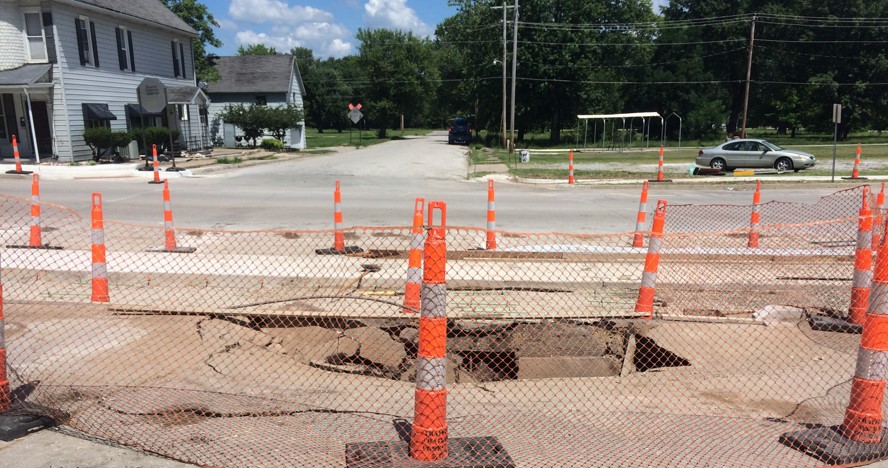 Miss Clipping Out Stories to Save for Later?
Click the Purchase Story button below to order a print of this story. We will print it for you on matte photo paper to keep forever.