Aldermen pledge $926,850 toward Eighth and Jersey project, but choose to use more TIF funds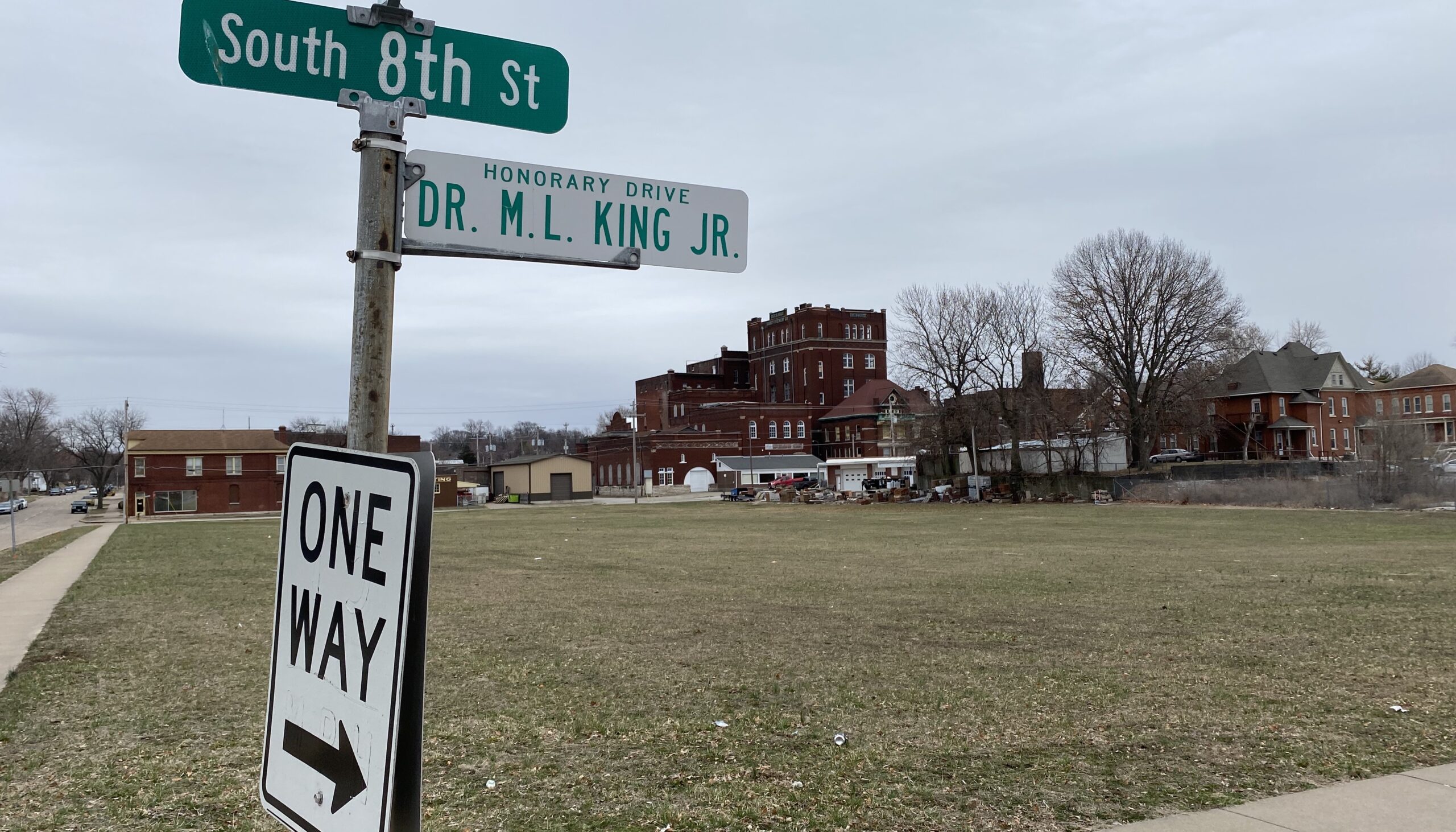 QUINCY — A $7.5 million plan to build 34 two-story residential townhomes and a community building received assistance from the Quincy City Council on Monday night.
HW Ventures, LLC, a corporation owned by Quincyans Justin Wollbrink and Jerry Holtschlag, asked for financial incentives from the city for this development at 203 S. Eighth and 218-224 S. Ninth. Wollbrink, Jerry Holtschlag and Jack Holtschlag, a Democratic alderman in Quincy's 7th Ward, own the two properties as part of another corporation, Jersey Street Development, LLC.
Jack Holtschlag said he is not a partner in HW Ventures. He recused himself from all votes Monday night regarding the development.
The project is inside the TIF East District. HW Ventures requested $320,000 in TIF improvements to pay for new sidewalks, streetlights and street trees surrounding the development. Aldermen voted 12-1 to approve that expenditure, with Jeff Bergman (R-2) the only no vote.
Another resolution was to use $606,850 of American Rescue Plan Act reimbursement funds to pay $175,000 for water lines ($5,000 apiece for 35 lots) and $350,000 for sewer lines ($10,000 apiece for 35 lots). The waivers also would cover the cost of the installment of fire sprinkler systems. Building permit fees, water connection fees and sewer connection fees totaling $81,850 were also to be paid to the city's utilities department with ARPA dollars.
The City Council approved in June 2022 a resolution authorizing the use of ARPA money to reimburse the utilities department for the extension of water and sewer lines for new residential construction projects west of 12th Street between Harrison and Locust.
However, Mike Rein (R-5) asked to amend the resolution for the Eighth and Jersey project by changing the funding source for the water lines and sewer lines. He asked Chuck Bevelheimer, director of planning and development, if TIF funds could be used for the utilities work.
Bevelheimer said they could, but he was concerned about spending too many TIF dollars. The city already has committed $1.25 million in TIF funds for the Sixth Street Promenade project (which is matched by $2.4 million in grant funds through the Rebuild Illinois Downtowns and Main Streets Capital program).
Aldermen also approved in May 2021 to commit $500,000 in TIF money for public health and safety improvements as part of a $10 million proposed renovation of the Illinois State Bank building at 531 Hampshire. Bevelheimer said that money, however, won't be paid until the projects is completed — which he said isn't expected until the 2024-25 fiscal year at the earliest.
"I've been trying to maintain a TIF balance to do projects," Bevelheimer told aldermen. "I'm worried that we're going to be short, and I just don't want it to come back to me that we're short. If you make this decision and we're short, that's on you."
Rein said the city should get another $600,000 in TIF money before the city would pay for the work at the Illinois State Bank building.
"As long as you understand where the responsibility is for this decision," Bevelheimer said.
City Treasurer Linda Moore told aldermen the ARPA money for projects from Harrison to Locust and the riverfront to 12th Street must be spent by Dec. 31, 2024. When John Mast (R-5) asked how many other projects in that area are "on the books" and could receive ARPA money, Quincy Mayor Mike Troup said, "None that we're ready to bring to council."
"About two months ago, I asked the city to give me a priority list for the ARPA money," Rein said. "How are you going to spend it? I have not gotten that list."
Aldermen voted to amend the resolution to use $525,000 in TIF money to pay for the water and sewer lines for the Eighth and Jersey project. ARPA dollars would be used to pay for building permit fees, water connection fees and sewer connection fees.
Rein's suggested amendment to the resolution passed with a 9-4 vote. The resolution then passed with a unanimous vote.
Asked to explain why he wanted TIF money used for water and sewer lines, Rein said, "The TIF money is targeted specifically for this area. This is a TIF eligible project. All the improvements just put money back into the TIF. ARPA money can do different things. It has much broader eligibility, and it can be spent outside the TIF area. We ought to use that elsewhere. We have a lot more needs."
HW Ventures hired Max Dancer and Heidi Holzgrafe with Happel Realtors to assist with the public relations, marketing and pre-sales for the project. Dancer said developers are expecting to lease some of the townhouses in the fourth quarter of 2023, and the project is expected to be complete by the second quarter of 2024.
Miss Clipping Out Stories to Save for Later?
Click the Purchase Story button below to order a print of this story. We will print it for you on matte photo paper to keep forever.