Continuing to profess innocence, Yohn receives 130-year sentence from judge who calls him 'reprehensible'
QUINCY — Judge Roger Thomson called Bradley Yohn "the most reprehensible person ever before me" during his career in law before sentencing him on Monday afternoon to 130 years in the Illinois Department of Corrections.
A 10-man, two-woman jury determined on July 17 that Yohn was guilty of the crimes he committed on Nov. 9, 2021, at the home of Christine "Tina" Lohman Schmitt. She died 33 days after the attack on Dec. 12, 2021.
Thomson gave Yohn 30-year sentences for home invasion, aggravated kidnapping and aggravated vehicular hijacking. He gave Yohn 40 years for aggravated criminal sexual assault with a weapon. Yohn will serve each sentence consecutively. Counts for home invasion and residential burglary were merged into the other counts.
Defiant to the end, Yohn proclaimed his innocence when making his surprisingly brief statement of allocution. Standing and facing members of Lohman Schmitt's family, he said, "I did not hurt your mother or grandmother. I did not do any of that. I wasn't part of this thing. I was not there. There's a lot more to this than y'all know. I'm not guilty of this at all."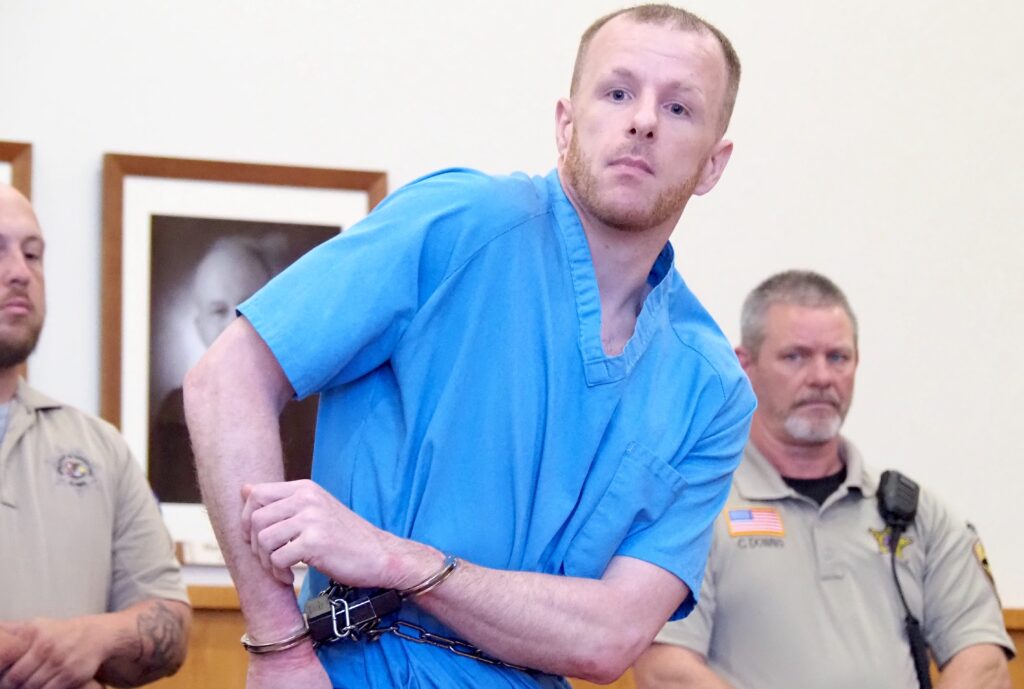 Yohn, 36, received a seven-year sentence in the Illinois Department of Corrections on June 7. An Adams County jury found him guilty on April 11 of one count of possessing contraband in a penal institution. That sentence also must be served consecutively with the sentences he received on Monday. He must serve 85 percent of his sentence before he is eligible for parole.
A vehicular hijacking charge in a separate case, as well as charges of residential burglary, theft and criminal sexual abuse in another case, were dropped.
Karen Blackledge, Yohn's accomplice, pled guilty April 1, 2022, to one count of home invasion and one count of aggravated sexual assault. She received two 20-year terms to be served consecutively in the Illinois Department of Corrections as part of a plea deal.
Assistant State's Attorney Josh Jones asked for the maximum sentences for each of the four charges. He apologized to Lohman Schmitt's family for the "delays and motions and delays and motions and delays and motions, again and again" that slowed the process of justice.
"What this case is about, and what the sentencing should be about, is a 76-year-old grandmother who endured a nightmare that none of us should have to experience," Jones said. "What happened to her that night was something that happens in Adams County. That's not who we are. That's not what Quincy is. It's not what Adams County is. We are a community where if you get stopped on the side of the road and you need help, somebody is going to show up to help. That's what we all expect.
"To be sexually assaulted, to have your house door kicked in to be followed into the house, sprayed with carpet cleaner … that's a movie. That's something you watch on Halloween to scare you. That's not real life, but it was real life for Tina Lohman. The court saw the chemical burns to the inside of her mouth where (Yohn) sprayed her with carpet cleaner. The court saw the bruises on her knees, the bruises on her hands, the tears on her vagina."
Jones noted that as he prosecutes "some of the worst individuals" in Adams County, Assistant State's Attorney Laura Keck reminds him to look for humanity In the defendants. She asks him to try to recognize that everybody is a human being who has a certain amount of respect and dignity due to them.
"I will be honest. This is the one case I cannot say that," Jones said. "I cannot find the humanity in this defendant for what he did to Tina Lohman. I have never asked for a sentence of 130 years in 22 years of doing this. … But I would ask the court this: if any crime deserves 130 years, what crime could it be? If any defendant deserves the maximum penalty that this court can impose, what defendant should it be? This is the crime that calls out for that penalty, and this is the defendant who calls out for that punishment."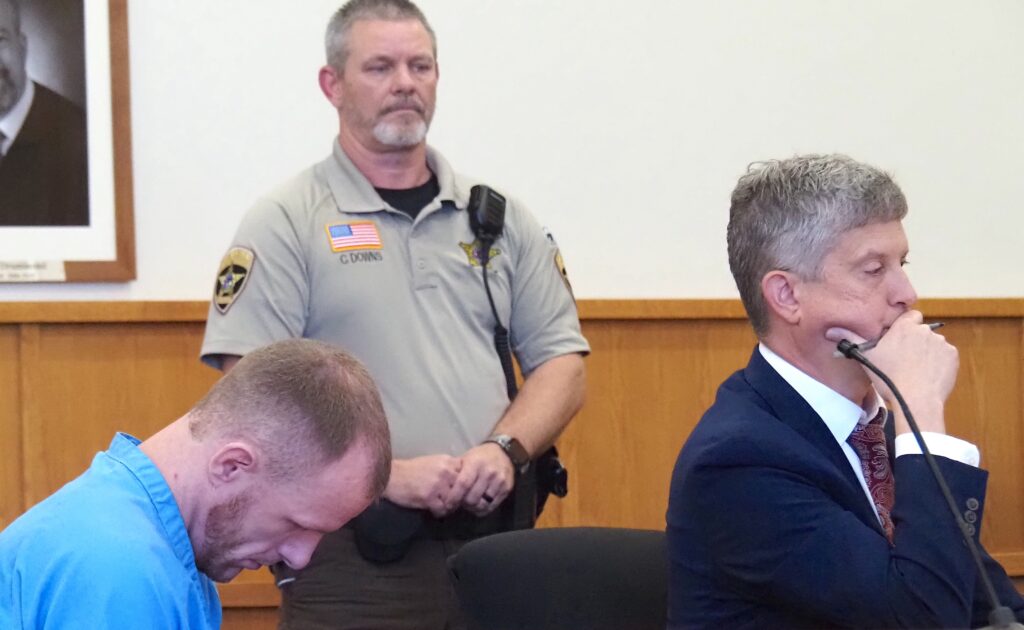 Yohn defended himself pro se during his trial, but Public Defender Todd Nelson represented him during the sentencing. Nelson told Thomson that in cases like this, he tries to imagine a baby photo or a preschool photo of his client.
"The truth is we actually have almost no information about Bradley's early years," Nelson said. "The photos so many of us have on Facebook that we've posted of our early years or that family members have posted of us, they just don't exist for Bradley."
Nelson said what little he knows about Yohn's life as a child is his mother raised him, but she died when he was 16 years old. Nelson said her death had a "profound" effect on Yohn and that "everything went downhill" from there. He also said none of Yohn's eight siblings and five step-siblings sent in any letters about him, adding that Yohn felt "abandoned."
"There is a clear connection between traumatic experiences in childhood and later behavioral health and mental health," Nelson said. "That is certainly relevant in this case."
Nelson only asked for Thomson to sentence Yohn "not in excess of what is required by law."
Monday's hearing began with Thomson addressing a post-trial motion filed by Nelson, who claimed:
The evidence presented at trial was insufficient as a matter of law for the jury to find Yohn guilty.
The jury was not instructed as to his role of standby counsel during the trial.
A motion for funds for a polling service to investigate a motion for change of venue was denied, and Yohn was entitled to investigate that issue.
Yohn asked for counsel on June 16, June 30 and July 7, and the Constitution guarantees his right to counsel.
If none of the previous errors standing alone is enough to warrant a new trial, they would be in the aggregate.
Thomson denied each of the claims. He said Yohn, representing himself, was obligated to raise an objection or provide instruction for the jury about how they should understand Nelson's role in the trial. He also noted there was no difficulty in selecting a 12-person jury for the trial.
"Mr. Yohn had the right to represent himself pro se. That is the choice he knowingly and voluntarily made," Thomson said. "… As the court previously found, the motions for appointment of counsel were for the sole purpose of delay."
John Schone, an investigator with the Adams County Sheriff's Department, then took the stand. He testified that Yohn sent an eight-page letter, dated Aug. 10, to Tim Schmitt, Tina Lohman Schmitt's husband. Among the things Yohn said in the letter were:
"I often asked myself: How un-honest can a person truly be? How does a man who is with a woman for 36 years not know that woman as he truly should have?"
"One thing I ask that I cannot ask myself: Did you get your money's worth?"
"Did Tim Schmitt and family get what they paid for with their money, power and influence? You have my life now, Tim. And guess what? I was no part of the idiocy that occurred on Nov. 9 or whenever."
"Lies, deceit, fabrication, manipulations, power, wealth, influence and friends in high places. Just took that from me, all put forth by your family and you."
"A lot of people lied in this matter. They went off what they were led to believe, and then some even added things. Do you like liars, Tim?"
"Once again, if I were included (in the crime), nothing like that would have been left. You people made the perfect crime scene, Tim."
"The two key objects just left right there. How convenient! You could have at least made it look good by throwing it out in the driveway or bushes, but no. Aerosol can and knife just left right there in the middle of the floor."
"I'll tell you how your influence is going to get a lot of people into some trouble. Some just were not slick enough, Tim. For example, Kelsey Miller (an investigator with the sheriff's department) or Josh Jones, whoever it was, tampered with your wife's (video) statement. That's not over. We have higher courts than Adams."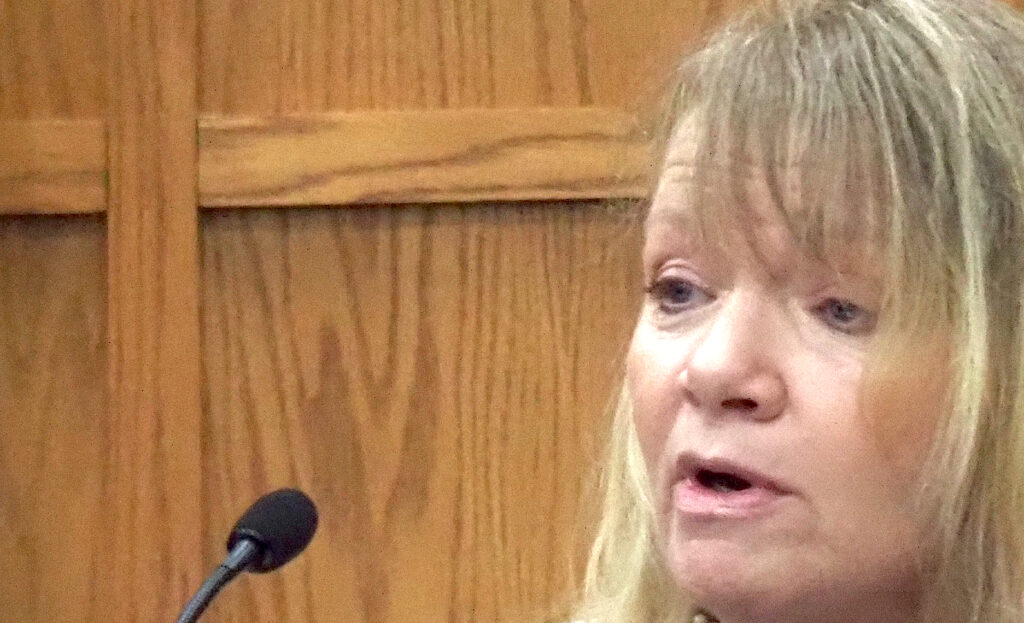 Seven family members read victim impact statements. Jones and Keck read one each from family members who could not attend in person.
Tim Schmitt called Yohn "a menace to society" and said he hopes Yohn asks God for forgiveness. "You're going to have plenty of time (in prison) to think about it."
Heidi Young said her mother "did the right thing" and went through the procedure of the sexual assault kit so Yohn wouldn't hurt anybody else.
"I know we cannot hold you accountable for her death in this court, but we all know you're responsible for her death," Young said. "Had she not been brutally assaulted by you, I have no doubt she would be here today."
Derek Lohman said the legal system failed his mother. He said a sergeant with the sheriff's department in St. Charles (Mo.) County accidentally released Yohn from the jail days before the attack on his mother.
"Most people would have used this accident as a second chance to stay out of trouble," Derek Lohman said. "Bradley stole vehicles and continued to rob, rape and instill fear in my mother. He had several chances to take the money and jewelry and just leave her alone. He chose to brutalize her and commit an assault on her body, escalating the scenario for his sick pleasure."
Carley Hiland, Lohman Schmitt's granddaughter, called Yohn a coward and a "small, weak man."
Yohn looked directly at each person who spoke, never changing expression.
After explaining Yohn's appeal rights, Thomson closed the hearing by determining Yohn's sentence. The judge told him he took no responsibility for crimes he "clearly committed."
"I believe you're narcissistic and unable to appreciate that," he said. "Because to admit that would be admitting a fault, and in your mind, you are perfect. Well, sir, you're going to be perfect for 130 years in prison."
Asked for his thoughts about the conclusion of the trial, Jones said, "You guys remember when Muhammad Ali fought George Foreman (in 1974 during the "Rumble in the Jungle") and he talked about the punch he never threw when Foreman was falling to the ground? I don't need to throw any more punches."
As two guards from the Illinois Department of Corrections escorted Yohn from the courtroom, he had words with members of the Adams County Sheriff's Department in the front row.
Miller told Yohn, "Have fun."
Yohn replied, "I'll be back."
Miss Clipping Out Stories to Save for Later?
Click the Purchase Story button below to order a print of this story. We will print it for you on matte photo paper to keep forever.