Letter to the Editor: Adrian says public relations firm was hired to spread lies across nation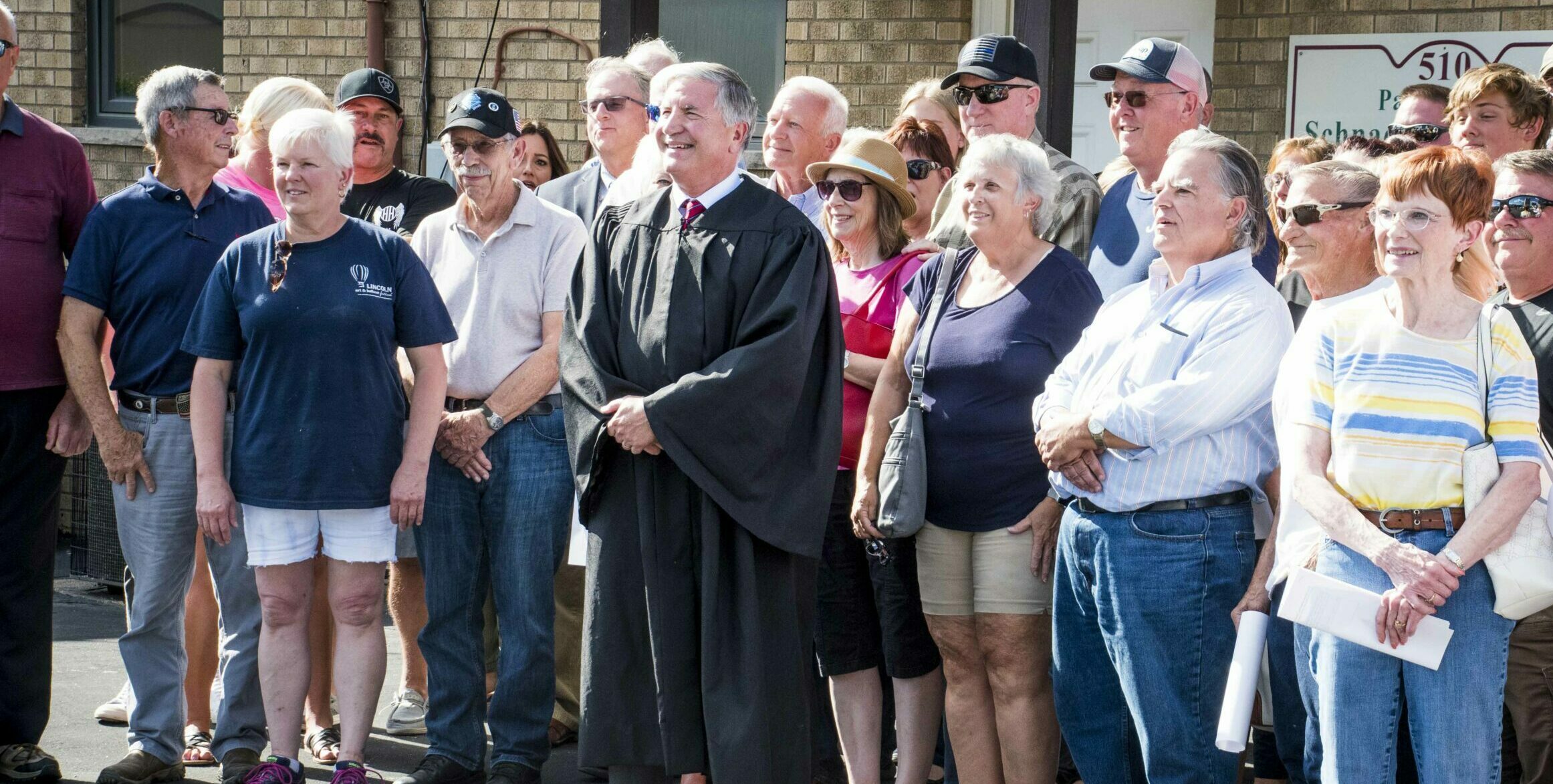 I would like to respond to the opinion letter written by Kate Daniels, chairman of the Adams County Democratic Party, as well as others.
It is not surprising she does not like me speaking out about the Drew Clinton case, because once the truth is known, it will be obvious that this is a political attack on me, a well-known Christian and conservative. The political underpinnings were further exposed when the left paid people to show up at my announcement of candidacy for retention (as judge) in an effort to shout me down. The shouts were led by — you guessed it — Kate Daniels, chairman of the Adams County Democratic Party.
This controversy was started by QUANADA, which issued a statement about the Drew Clinton case which lied and misrepresented what I said and what I did. This was very curious for them to do. The alleged victim had not been their client, nor had any of their advocates been present at the trial or any of the hearings on the case.
Then a public relations firm was hired to spread these lies across the nation and internationally in an effort to smear me and ruin my reputation. The news media, of course, made a big deal over the story, because it was a national controversy — a controversy that was bought and paid for but was never reported as such.
I did not speak out sooner, because it is an ethical violation for a judge to comment on a pending case. The case is no longer pending, as the Illinois Supreme Court dismissed the mandamus petition and the Fourth District Appellate Court dismissed the appeal, affirming my decision was correct. In hindsight, it would have been better for me to come out right away and explain my decision and actually give the Judicial Inquiry Board a real reason to file charges against me.
For anyone interested in the truth about Drew Clinton case, I am providing the supplemental order which I prepared months ago to memorialize the decision in the case and the reasons for that decision.
Finally, I would like to address the (assistant state's attorney) Josh Jones issue. I was totally wrong to take the actions I did, and I take full responsibility for that matter. I called Mr. Jones a couple of days after it happened and apologized to him for my actions. There is not now, nor ever really has been, a problem between me and Mr. Jones.
My only excuse for my action is that God created us all human, even judges.
Respectfully submitted,
Robert K. Adrian
Judge, Eighth Judicial Circuit
Quincy, Illinois
EDITOR'S NOTE: Below is a PDF of the order written by Adrian regarding the case against Drew Clinton.
Since no date or signature was on the order, the editors at Muddy River News reached out to Adrian to ask if the order was officially filed with the Circuit Clerk's office and made part of the official record.  Adrian replied it was not. In the order, Adrian said he did not find the testimony of Cameron Vaughan credible, and he believed the physical and scientific evidence presented did not support Vaughan's version of events. The prosecution contended that Vaughan's lack of memory, as well as her intoxication, proved she was unable to consent to the sexual act. However, Adrian said the evidence proved otherwise. 
Muddy River News normally does not identify people who claim they were sexually assaulted. However, Vaughn voluntarily identified herself in the days following Adrian's Jan. 3 decision.
Miss Clipping Out Stories to Save for Later?
Click the Purchase Story button below to order a print of this story. We will print it for you on matte photo paper to keep forever.