Park Board debates fencing issues but approves spending $566,091 on two synthetic turf fields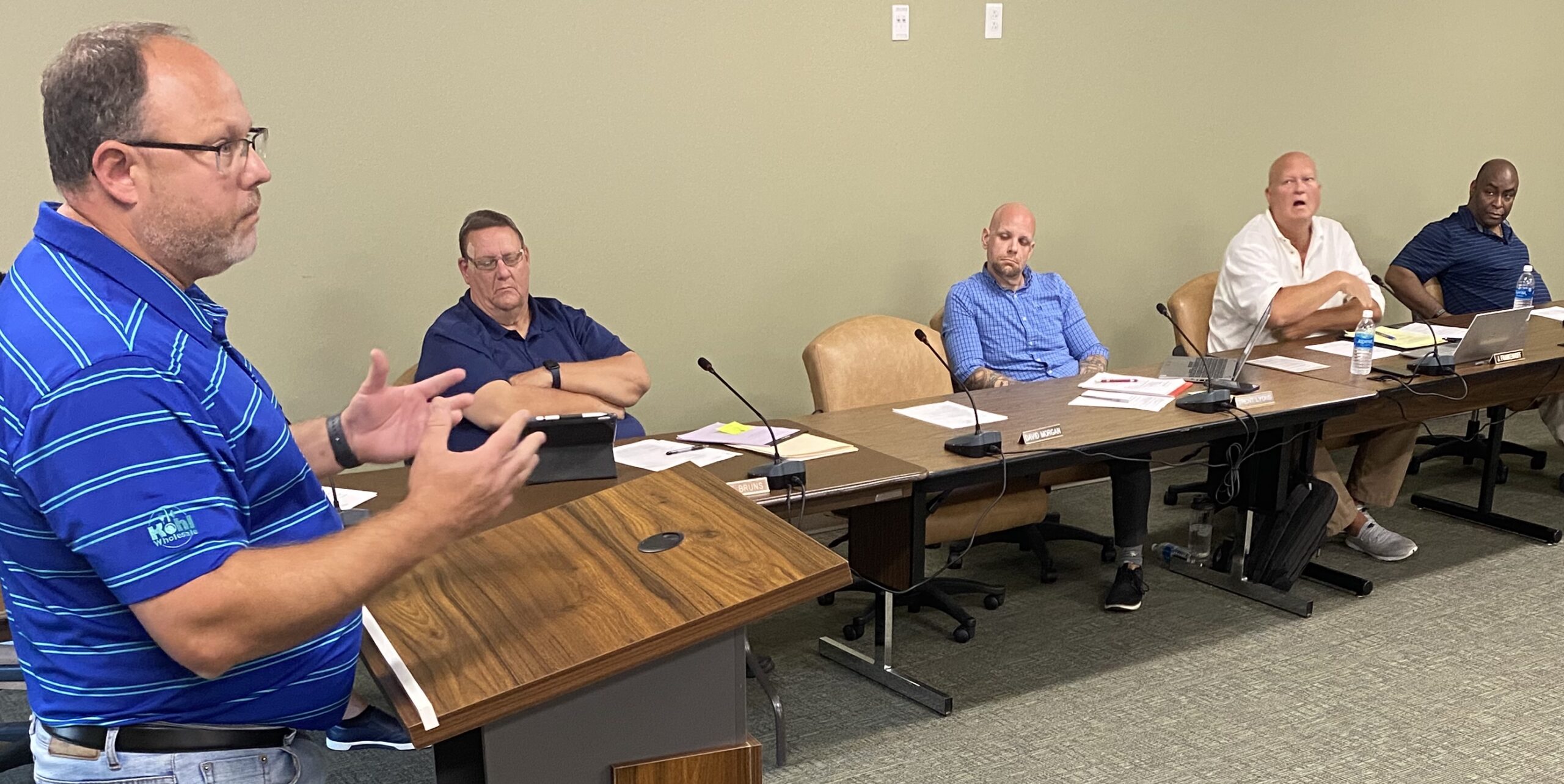 QUINCY — The Quincy Park Board voted Wednesday night to approve a $566,091 bid from ATG Sports, a synthetic turf and sports stadium contractor from Festus, Mo., to install synthetic turf on the T-ball fields at the former Wavering Pool site.
However, the dimensions of the fields and the amount of fencing needed for the two fields are still in question.
The Quincy City Council approved giving $300,000 from its Economic Growth Fund — collected through the city's one percent food and beverage tax — to the synthetic turf project at its Sept. 5 meeting. The Quincy Area Convention and Visitors Bureau is giving $10,000, and $156,091 of funding will come from the Park District's recreation reserves.
The Park District, which plays its recreational softball and baseball leagues on weekdays on three synthetic turf fields, also is seeking $100,000 for naming rights to the two fields. Darin Dodd, who organized 14 competitive youth baseball and softball weekend tournaments this past summer for his QTown Tournaments program, also has offered $10,000 a year for the next 10 years.
Dodd wants to play baseball tournaments next summer for boys under age 10, and softball tournaments for girls under age 12. However, he said the addition of the synthetic turf is not enough.
He hopes for the outfield fences to be constructed at 180 feet on both fields, but he believes each is landlocked and can't go any longer than 170 feet in some parts. He would like for a higher fence to be installed if the fence can't go to 180 feet.
Dodd also wants the backstops on the side-by-side fields to be taller. He also wants higher fences to prevent foul balls from one field landing on the other.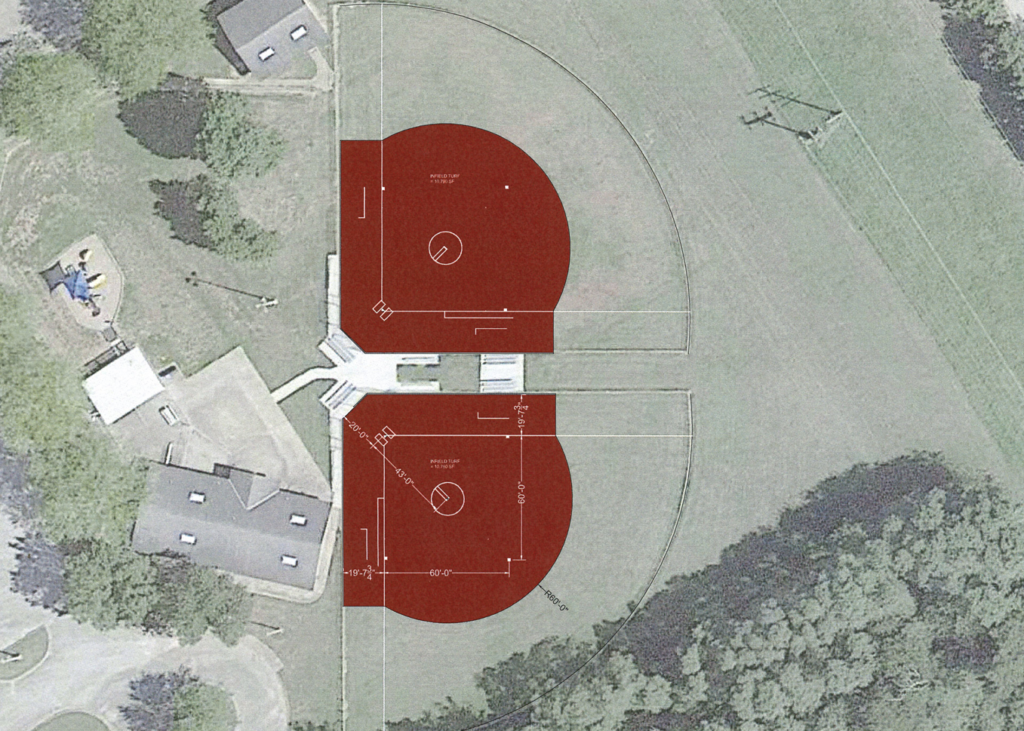 "I know that's a significant amount of fence," he said. "I don't know how tall they are, maybe 10 feet, but they're not high enough for 10-year-old baseball if foul balls are whistling over that fence at a line drive speed. That's just my recommendation that I think would be necessary from a safety perspective."
Rome Frericks, executive director of the Quincy Park District, said that can't happen before baseball season starts next year.
"We got a price that was stupid … $42,000 per field just to extend the fence another 10 feet," he said. "We never talked about the backstops or between the two fields, so we're looking at another $200,000 for fence improvements. Day one, we can't do that. (Recreation supervisor Mike) Bruns doesn't have the money for that right now. But we'll work with you."
Dodd said he thought it was imperative to have the proper fencing to play any games on those fields with kids older than 8.
Commissioner John Frankenhoff was concerned about not giving Dodd what he asked for to allow older players to play on what is now used for T-ball games.
"If Darin comes to us and says, 'I can't attract teams to play in these tournaments because of the field, we're all going to look kind of bad," he said.
"We have limited space," Frericks said. "We'll meet with you out there. We met with a contractor, and he's steering us in this direction. Fences have to go in a straight line. This fence (already installed at the field) already is only a couple years old, and it's already pulling out because it was installed the wrong way."
Bruns suggested for only younger kids' games to be played on the fields in the first year, with older kids playing in subsequent years.
"It's going to take us a couple of years to get to that point," Frericks said. "Right now, we need to answer (Dodd's) questions and get the fields turfed. That's step one. Then we can see if we can do some work on extending (fences) and cutting some trees down … whatever we need to do to get the fields as large as we think."
Commissioner Patty McGlothlin repeated her concerns about QTown Tournaments charging entry fees for games. Frankenhoff noted the Park District doesn't control fees for other events held on Park District property, such as the Festival of Lights. He also suggested creating a written agreement, like ones created for the Villa Kathrine and the Log Cabin Village.
"He's going make this commitment to us, and he needs assurances that he's going to have the access to the fields for those 14 or so weekends," Frankenhoff said.
Dodd said he expects to charge a $5 entry fee for only the two improved fields. He said he didn't expect to change that unless the Park District substantially increased the rental cost for using the fields.
Frankenhoff said Dodd had told him he would still donate his $100,000 while Park District officials continued looking for naming rights sponsors. Blessing Hospital, Pepsi and the Avenue of Lights are sponsors of the three other synthetic turf fields in the Wavering Park complex.
"(Marketing director) Marcelo (Beroiza) has been knocking on several doors (for potential sponsors), and so have I," Frericks said. "They've been shut in our face a little bit. I call them 'potential naming rights' because it's an avenue we've gone down before. I just want to be honest with everybody."
At the end of the discussion, Park Board President Jarid Jones said, "We're willing to work with you. Are you willing to work with us?"
"Of course," Dodd replied.
Commissioner Mark Philpot called the project "ambitious" and said it won't happen overnight.
"This is a huge undertaking that involves a lot of moving pieces," he said. "We should be open to listen, make our plan fluid and see where it is we need to go to make it as profitable as possible for everyone. The end goal is to attract people to town and put heads and beds.
"There's a great opportunity here, and the bottom line, like I say all the time, is if we don't do it here, someone else is going to do it. If we don't act upon this, do it the right way and do it in a structured manner, another city will. That will be revenue that we're missing out on."
After the meeting, Dodd said he wanted to talk more with Frericks about what could be done with the fencing.
"I can't put a 10-year-old boy on field with a 164-foot fence," he said. "If they could move the fence back 10 feet, now you're at 174 feet. That's doable."
Dodd said he plans to run six to eight under-8 or under-7 tournaments a year, but he doubts he could get enough of those teams to have a tournament every weekend.
"I think it's still too early to say that this isn't going to work," he said. "Let's figure it out."
Despite the fence debate, Dodd was pleased to hear the approval of the turf fields.
"The first goal was to get these fields turfed," he said. "A month ago, I wasn't sure that was going to happen, but the city stepped up."
Miss Clipping Out Stories to Save for Later?
Click the Purchase Story button below to order a print of this story. We will print it for you on matte photo paper to keep forever.