'This city needs leadership': Former alderman Brink becomes first to declare candidacy for Quincy mayor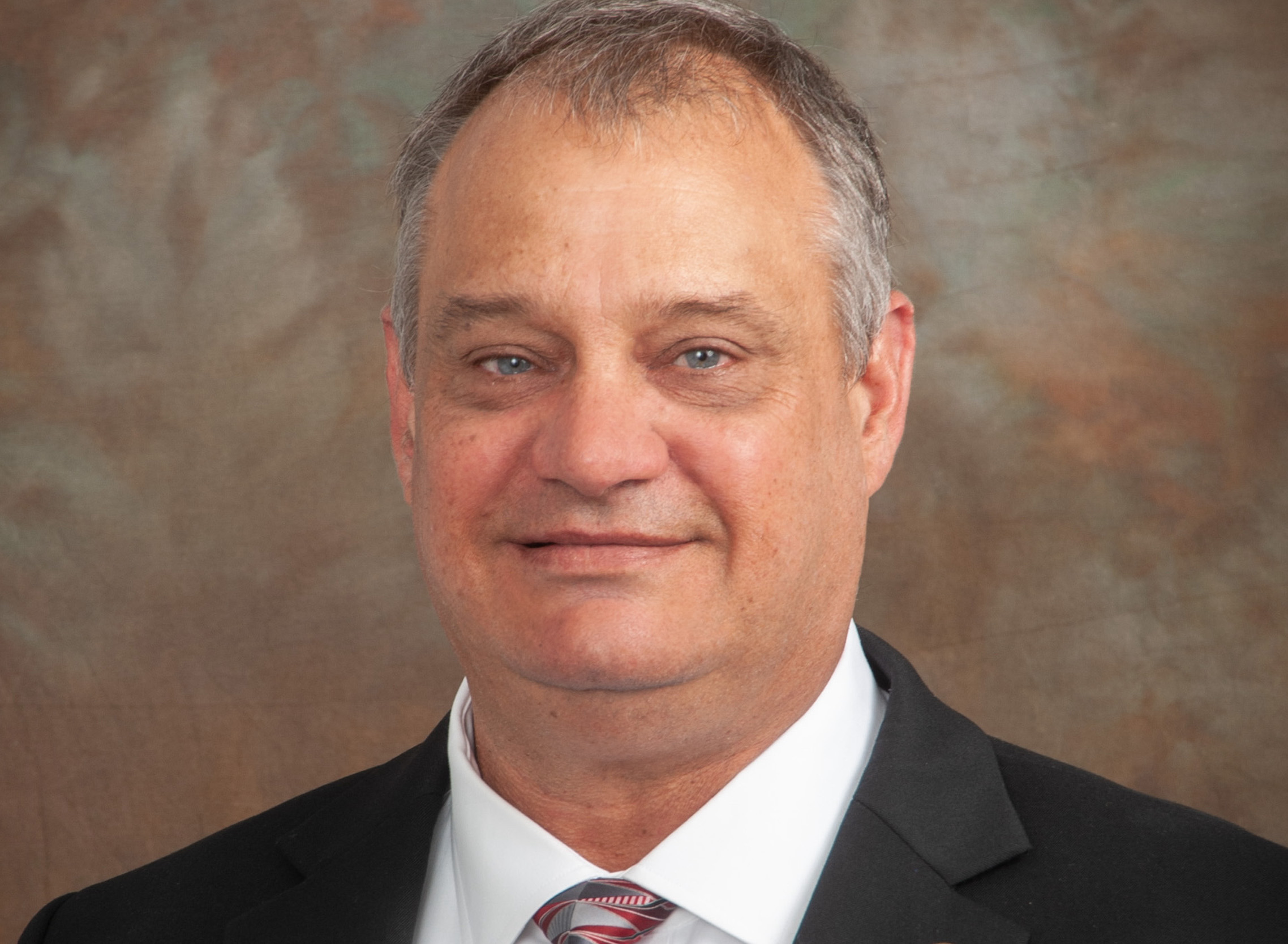 QUINCY — The race for the election of a mayor in Quincy officially got under way on Friday when Dan Brink filed a Statement of Organization for a political committee with the Illinois State Board of Elections office in Springfield.
Citizens to Elect Dan Brink for Mayor, affiliated with the Republican Party, was created with $7,481.25 available. Drew Erwin is the treasurer of the committee.
Brink, 61, was an alderman in the 6th Ward from 2009 to 2017. He spoke with Muddy River News on Monday and plans to have a formal announcement at a later time.
"I've always wanted to run for mayor," he said. "I decided this was the right time for me and my family to take a shot at it. This city needs leadership, someone to set priorities and gain trust with the City Council and the staff at the city and move the city forward."
Brink is seeking to keep the position of mayor in Republican hands for the fourth consecutive term. Kyle Moore defeated incumbent John Spring in 2013 to become Quincy's first Republican mayor since 1985. Moore served two terms, and Republican Mike Troup defeated Democrat Nora Baldner in 2021 to earn his first term.
Troup said during a July appearance on "Spilling the Tea with Steve Kennedy," a Quincy Tea Party-sponsored show on Rumble, he planned to announce his decision about running for a second term "sometime in August."
However, he told Muddy River News in late August he hadn't made a final decision. He reiterated that comment on Monday.
"Dan called me last week to let me know he was going to be filing paperwork," Troup said. "That was really a courtesy call. I don't have any comments (about Brink's filing) at this time.
"My plans are not finalized. There's been a lot of discussion on it, but I'm not quite ready."
Brink says he's anxious to get back into politics.
"Once you have that bug in you, you always have it," he said. "Once I raised more than $5,000, I'm required to file with the state, and once you do that, (the campaign for mayor) becomes public. So here I am. In the meantime, I'll be out raising money, talking to people and developing my voter list to see what people think."
Brink started his career as a counselor at the Adams County Juvenile Justice Center and later became a probation officer in Adams County, where he completed pre-sentence investigation reports for the court and supervised juveniles and adults on probation. He has experience in human resource management and owned his own business handling debt collections.
Brink was an assistant vice president at First Bankers Trust and a facility manager and collection officer for 10 years. He also oversaw a bank security program at 10 locations. Gov. J.B. Pritzker named him to the Illinois Prisoner Review Board in 2019 for a two-year term.
Brink said he didn't run for re-election in the 6th Ward in 2017 because he believes in term limits. Now employed as a security guard at Blessing Hospital, he says he will focus on leadership as mayor if he is elected.
"When I was on the City Council, I took an active leadership role," he said. "I investigated all the issues, I researched them and asked good questions. I hopefully moved the city in the right direction during that time. The mayor is in charge of the day-to-day operations of the city. It's important for the mayor to work with aldermen, develop policy, bring it forward, develop that policy and then have the vote on the City Council."
Brink said a focus of his administration would be to expand tourism opportunities by employing a full-time tourism sales director. That person's first priority would be to focus on attracting more teams and sporting events to utilize the city's facilities. Brink believes expanded tourism would increase the city's tax revenues, as well the hotel occupancy rate above the current 64 percent level, with the goal to reach 80 percent.
Brink also said the tourism sales director also would preparing for the expected announcement of sainthood for the Venerable Father Augustus Tolton, which is waiting on Vatican approval. He said Quincy must prepare for the people who will travel to visit Father Tolton's gravesite.
"Why are we seeing Burlington, Iowa, and Hannibal (Mo.) on the news all the time and not Quincy, Illinois?" he said. "We need somebody out there selling Quincy. I don't want to step on the toes of Holly Cain (executive director of the Quincy Area Convention and Visitors Bureau) or the (Oakley-Lindsay) convention center. I want to enhance what they're doing. Holly is more in charge of the area, and the convention center sells the convention center. I want somebody who will focus on Quincy.
"That money turns over fast. You see that coming back into sales tax, food and beverage tax and home rule tax. Then we can maybe take an average of the last several years and see where our growth is. Whether (a tourism sales director) is doing a good job would be measured pretty fast. How do we promote Quincy? How do we make that pie bigger? Right now, the pie is the same size. We've got to make the pie bigger to make more money."
Brink plans to submit a "Welcome Home" initiative to City Council for discussion almost immediately if elected. This initiative will allow six-month internships with the city to be offered to as many as six Quincy residents who were recently honorably discharged or retired from military service.
Brink said he saw a similar initiative in place when he visited his son, Evan, in Fort Cavazos, Texas. His son now is a captain in the U.S. Army in Fort Campbell, Ky.
"When I would go visit him, I would look at that local municipal website and see what was going on," Brink said. "This initiative was on there, and I thought it was a great idea. I want to ask the city council to fund it until we can pursue federal funding. If you're going to be honorably discharged or retiring and you want to come back to Quincy, we'd be happy to hire you and welcome you back."
The consolidated primary election will be Feb. 25, 2025. Primary winners will advance to the election on April 1, 2025.
"It takes a lot of courage to put your name on the ballot," Brink said. "It takes courage to open yourself up for criticism, and I know people will criticize me. My family talked it out, and we're ready to open ourselves up. The benefits outweigh the distractions. The benefit is to move the city forward. I'm ready to get aggressive."
Miss Clipping Out Stories to Save for Later?
Click the Purchase Story button below to order a print of this story. We will print it for you on matte photo paper to keep forever.