Troup says city's financial accounting of premiums, payments with Coalition should be reconciled next week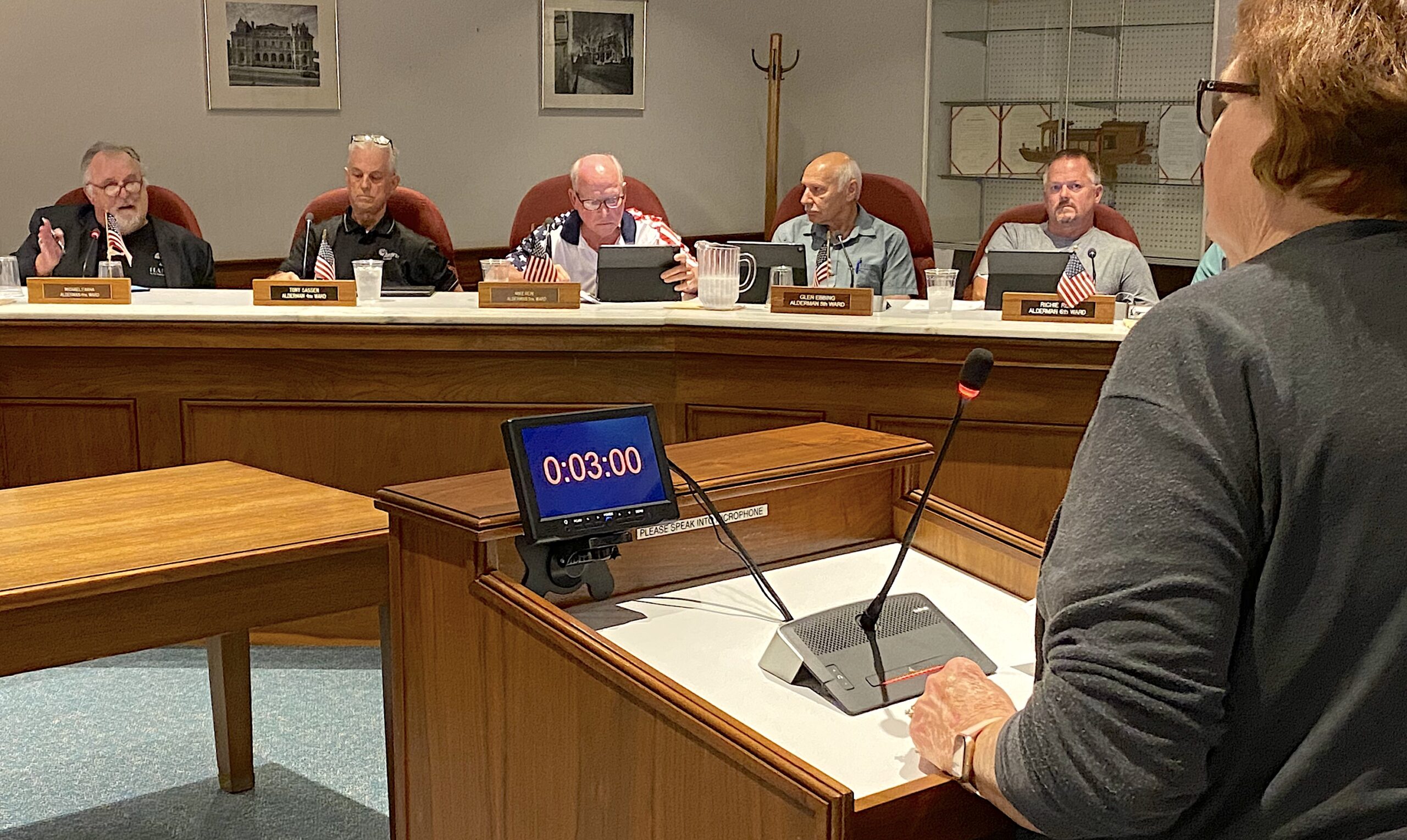 QUINCY — Quincy Mayor Mike Troup plans to provide aldermen at next week's Quincy City Council meeting a financial accounting of insurance premiums paid to Coalition Health and claims reimbursed to city employees from Jan. 1, 2022, to July 31, 2023.
Troup said after Monday's meeting that City Treasurer Linda Moore, Comptroller Sheri Ray, Corporation Counsel Lonnie Dunn and Bruce Alford and Director of Administrative Services Jeff Mays have been sorting through information the city has received — and hasn't received — from Coalition Health in the past two weeks.
"We're going to have more information next week," Troup said. "We already have a lot of information that was sent, and primarily Linda and Sheri dove into that detail."
Troup said the city sent approximately $1.9 million to Coalition Health during the 19 months of its contract, and city officials have reconciled $1.7 million — nearly 90 percent.
"There's $200,000 that we don't have all the details for yet," Troup said. "Because of some travel schedules, we weren't able to get that done last week or we've requested additional information. Coalition has been very cooperative.
"Our two top financial people are saying we know where it all went, and we didn't find any craziness. We probably should come to the same conclusion (with the remaining $200,000), but until that review is completed, I'm not really saying that. We're getting close."
The Quincy City Council tabled a resolution during last week's meeting to buy secondary insurance from American Public Life for the last half of 2023. Several aldermen also made it clear they no longer want to continue to do business with Jim Baxter and Coalition Health.
Baxter told aldermen at the Sept. 6 Meeting of the Whole that he instructed American Public Life, based out of Flowood, Miss., to cancel the city's secondary insurance policy on Aug. 3. (City employees still have Blue Cross Blue Shield of Illinois for primary insurance.)
Aldermen last week also "laid on the table" a resolution calling for a financial review to be conducted on the funds transferred by the city of Quincy to Coalition. It asked for Troup to enter into a professional services agreement with an Illinois CPA firm to conduct the financial review.
Troup said he heard late last week from a St. Louis firm that indicated it was interested in doing the financial review. However, he hasn't received an official proposal.
"I said this is an issue that we have an urgent need to address," Troup said. "What Linda and Sheri are doing will go a long way to help if we do an independent review."
Former alderman Patty Maples, a retired city employee, told aldermen at the beginning of Monday's meeting they need to request Coalition to relinquish private information about city employees.
"You guys are entitled to that," she said. "You can't change the past, but the fact that last week, all you aldermen decided to table things indefinitely. You can't do that. You guys need to step up, work together, work with the mayor and try to get this resolved. (Baxter) has names, dates of birth, and social security numbers of everybody, their spouses and dependents.
"I'm not so sure (Baxter) has your information. I'm not so sure he doesn't have your money, the city's money. But he also has (information about) everybody who's been on the insurance."
Alderman Mike Farha (R-4) replied to Maples' questions by asking who brought Baxter to work with the city.
"Kyle Moore didn't bring Jim Baxter. John Spring didn't bring Jim Baxter. Chuck Scholz didn't bring Jim Baxter," Farha said, referring to the three mayors who served previously to Troup. "Can we find the missing people who brought Jim Baxter here? Will they volunteer to raise their right hand?"
After no one raised their hand, Farha continued.
"We want to fix the problem, but until somebody stands up and admits they made the problem, it will never get fixed," he said. "Somebody made this mess. The people in the audience, the people at home are not happy with the aldermen. I want to tell you all something on TV and everywhere. When anything goes wrong, the aldermen are blamed. When anything goes right, everybody else takes credit. I just want to reinforce we didn't have this problem when Kyle was here."
"There's a lot of pertinent information out there," Maples said. "If something happens now, it's going to be on all of you."
In other action, aldermen:
Approved a special event application from Sam Lathrop, security director at Quincy University, to hold Quincy University's homecoming parade and balloon glow on Sept. 28.
Approved a special event application from Todd Klauser of Quincy Notre Dame to hold QND's homecoming aarade on Oct. 12.
Approved a special event application from the Quincy Public Schools Music Department to hold the annual Octoberfest Marching Band Parade on Oct. 14.
Gave permission to Fireworks Authority Inc. to hold a fireworks display on Oct. 14 at Flinn Stadium, 4400 Maine, at approximately 9:55 p.m.
Agreed with the recommendation of the Traffic Commission to deny the installation of stop signs at the intersection of 14th and Sycamore. The report noted no vehicle accidents were reported in the intersection during the past five years. Results of a speed study did not indicate speeding is a problem near the intersection.
Heard Troup read proclamations for Sept. 22 as "American Business Women's Day," Sept. 17-23 as "Constitution Week" and Sept. 18-24 as "Diaper Need Awareness Week."
Agreed with Troup's appointment of Sgt. Erica Scott to serve on the Animal Control Commission.
Approved spending $13,000 to buy 80 Glock model 47 MOS 9mm pistols from Kiesler Police Supply of Jeffersonville, Ind. The Quincy Police Department received a trade-in reimbursement of $21,320. The overall cost of the guns was $34,320.00.
Approved spending $14,518.92 with Richards Electric Motor Co. for repairs to a central processing unit for the main pump station.
Approved spending $20,640 with Midwest Meter, Inc., of Edinburg for cellular readers and encoders.
Approved spending $8,393.74 with Richards Electric Motor Co. for installing pinch valve and making necessary modifications at Broadway and Dicks-Payson.
Approved spending $163,790 with D&L Excavation of Liberty to relocate a sanitary sewer line at Homan Creek at Ellington Road, subject to right-of-way acquisition by the Illinois Department of Transportation.
Approved spending $170,513 with Rees Construction Co. to replace a collapsed storm sewer on South 12th near Harrison Street.
Approved an ordinance amending the 2023-24 Fiscal Year budget that transferred $300,00 from the Economic Growth Fund to the Quincy Park District and accepted into the Special Capital Projects Fund a donation from the Friends of Washington Theatre for $75,500.
Miss Clipping Out Stories to Save for Later?
Click the Purchase Story button below to order a print of this story. We will print it for you on matte photo paper to keep forever.