Now that Canton's police chief vacancy is filled, mayor wants to start building staff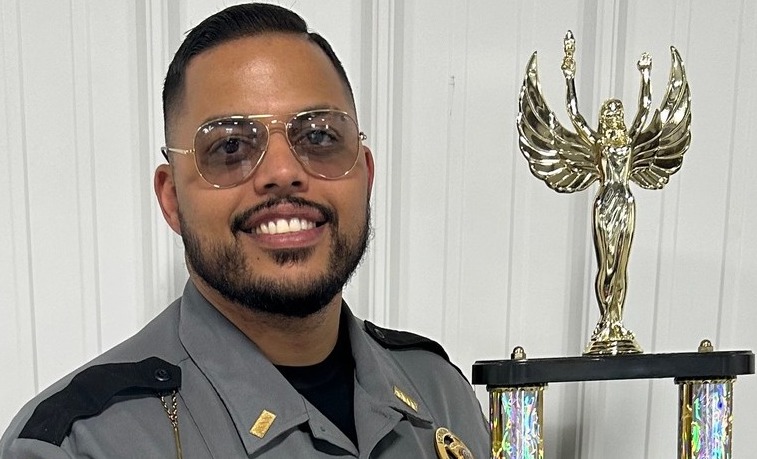 CANTON, Mo. — The work isn't complete in Canton.
The Canton City Council met during a closed session Wednesday night and voted to hire Tycher Blakely as the chief of the Canton Police Department.
Canton has been without a police chief since city officials placed Justin Allen on administrative leave on July 31. Officers Toby Moss, Abigail Lyon and Dylan Ferreira all left their jobs in law enforcement this summer, leaving the Canton Police Department with no staff. The Lewis County Sheriff's Department continues to provide law enforcement for the city for now.
Blakely comes to Canton after working as the lieutenant/jail administrator at the Vernon County Sheriff's Department in Nevada, Mo. He oversees three departments with a staff of 20 people, as well as the day-to-day well-being of approximately 150 inmates and a multimillion dollar budget.
Blakely's start date in Canton is not yet determined, though Canton Mayor Sharon Upchurch hopes he'll be in his new position within 30 days.
The next goal for Upchurch is to find a staff of three or four officers for Blakely to work with.
"We've still got a hill to climb here," Upchurch said Thursday. "I mean, we still don't have a police force. But I do I feel like there's a burden lifted here."
Problems inside the Canton Police Department surfaced in August. A recent investigation by the Lewis County Sheriff's Department, the Missouri State Highway Patrol Division of Drug and Crime Control and the Federal Bureau of Investigation discovered hundreds of items of evidence in the possession of the Canton Police Department had been tampered with or stolen, including money, hundreds of pills (controlled and non-controlled substances) and a handgun. Other issues with previous police chiefs and police officers in the past 10 years also were revealed.
The investigation was made public on Aug. 3 by Lewis County Sheriff David Parrish and Lewis County Prosecuting Attorney Chelsea Fellinger.
Jarrod Phillips resigned Aug. 4 after serving as mayor since 2011. Upchurch took over as mayor pro tem, and she appointed aldermen George Hausdorf and Jeff Janney to an ad hoc committee to find a new police chief.Also on the committee were W.G. Lewis, director of security at Culver-Stockton College; Doug Martin, owner of Martin's Lock and Key in Canton; and Rev. Mandy Gosik with Canton Christian Church.
Upchurch said five people applied for the position as chief of police, but only Blakely received an interview from the committee.
"People dropped out at different points because they didn't jump through the hoops correctly," the mayor said. "We lost one because he got another job. Another one didn't finish the whole application process, and two of them have reference problems.
"But (Blakely) kept jumping through the hoops and clearing the hurdles. The more he did that, the more we felt like he could do this."
Upchurch said the committee members were prepared to start the hiring process again had Blakely not checked all their boxes.
"That's happened to us at least once before, and maybe more frequently than that," she said. "You get down to, 'Well, this is the last one. I guess we'll take him.' That is not what happened at all."
Upchurch said the Canton City Council approved paying Blakely at a higher salary than previous chiefs, though she didn't say what that figure was.
"We want to show we want to keep him," she said. "But sometimes money's not the issue as much as you feel like you're getting support, and you feel like you're getting appreciation for what you're doing."
Blakely began his law enforcement career in 2010 in Clever, Mo., just outside of Springfield, Mo. He eventually was promoted to corporal. He became a deputy for the Vernon County Sheriff's Department in 2013 and served as the tactical command leader for the special response team. He also specialized in narcotics investigations as part of the Community Narcotics Enforcement Team and was promoted to sergeant.
He then became a narcotics investigator for the Harrisonville (Mo.) Police Department. He investigated drugs, managed informants, and confiscated illegal items.. He was named Harrisonville's Officer of the Year in 2018.
Upchurch laughed when asked if the committee celebrated Blakely's acceptance of their offer.
"We were going to get champagne this morning when we talked to him, but we're not celebrating yet," she said. "I want to see him in that uniform and in that police car before we celebrate anything."
Miss Clipping Out Stories to Save for Later?
Click the Purchase Story button below to order a print of this story. We will print it for you on matte photo paper to keep forever.