'We need a serious change of direction': Hours before city budget debate, Alderman Farha calls for Mayor Troup to resign immediately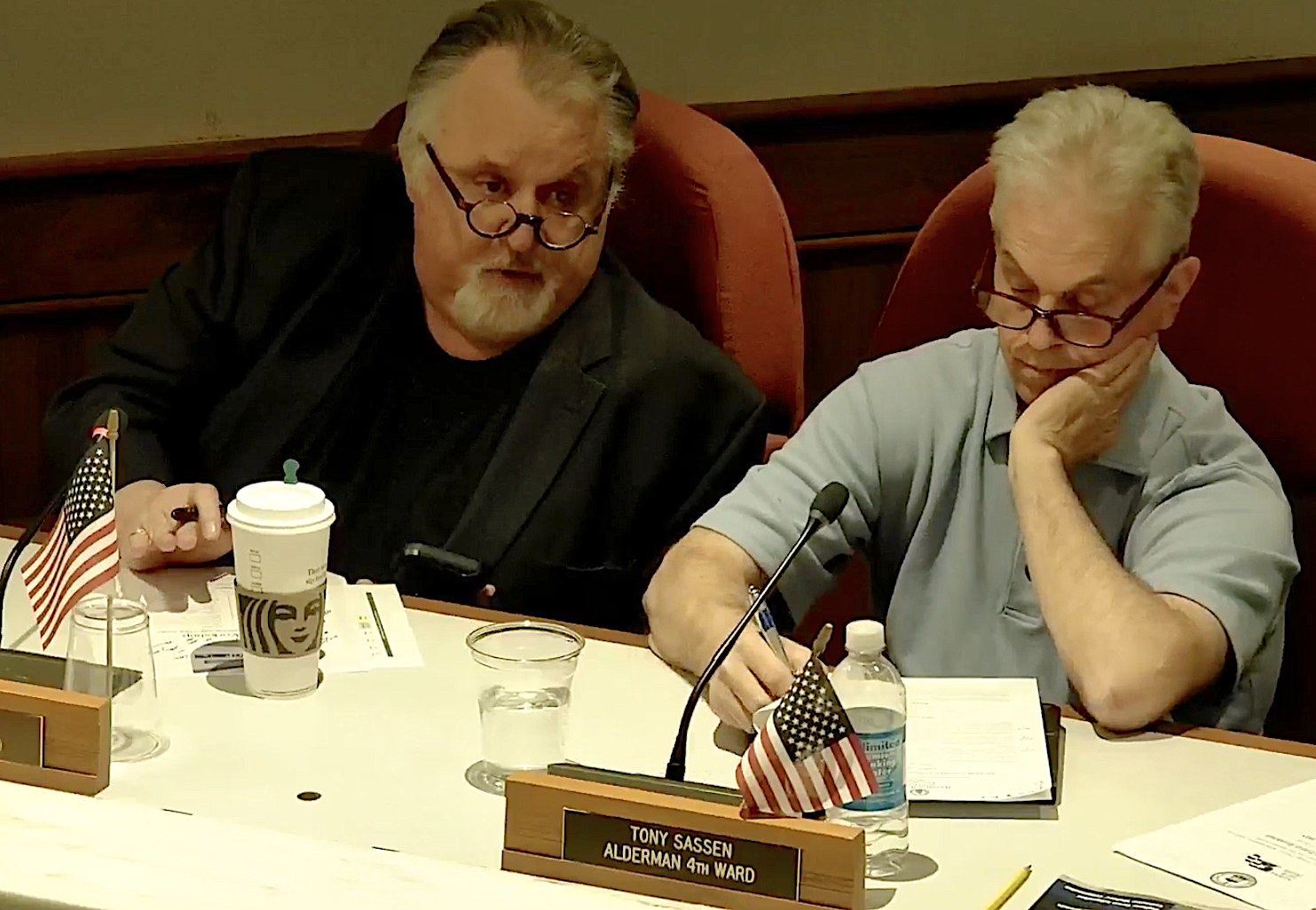 QUINCY — The senior alderman on the Quincy City Council called Mayor Mike Troup "tyrannical," believes the public is "fed up" and says the "best thing for our community" is for him to resign immediately as a deadline to pass a city budget looms.
Mike Farha, a Republican alderman in the 4th Ward since his election in April 1999, informed Jessica Douglas, director of the Quincy/Adams County 911 Center, on Tuesday of his intention to resign from the governing board of 911 Joint Emergency Telephone System Board — of which he had served as chair for more than 10 years.
Farha also has resigned from the Finance Committee. He was the chair of that committee as well.
"I want nothing to do with any of the committees," he said in a Wednesday morning interview. "I stepped down because I didn't vote for the budget … because I no longer think (the city is) going in the right direction. We need a serious change of direction."
Farha was one of seven aldermen at Monday night's Quincy City Council meeting who voted not to approve a $50.29 million budget for the 2024 fiscal year. A special meeting has been called for 7 p.m. Thursday to discuss changes or amendments to the budget, which aldermen must pass before May 1 when the new fiscal year — and Troup's third year in his four-year term — begins.
No aldermen spoke during Monday's meeting about why they voted against the measure. However, Richie Reis (D-6) and Greg Fletcher (R-1) expressed afterward their frustration with a lack of communication with Troup about police contract negotiations and an investigation Troup called for into the hiring of Adam Yates as chief of the Quincy Police Department.
The last collective bargaining agreements between the police union and city expired April 30, 2021. The Quincy Police Department has worked without a contract for nearly two years.
Farha echoed the concerns of his fellow aldermen.
"It starts with the police contract," he said. "We don't have a contract, and it can be settled easily. I've told (Troup) that privately. I don't want to get into the mechanics. I have walked out of executive sessions. There's a big problem, and I think it's shameful.
"The second thing that was shameful is we went on this (police chief) investigation. I don't know who's paying for it, and I think it's wrong. I don't think the police and fire commission deserve what they've been put through. … I've had private conversations with (Troup). I told him what he could do if he wanted to do it. He didn't listen. He said I was crazy. He'd rather just sit there and torture them."
Farha didn't stop there, saying he was upset about Troup's plan to spend $6 million on infrastructure.
"In nominal dollars, yeah, we're replacing more," he said. "But let me ask you a question. Are we really replacing more in real dollars in terms of infrastructure? How many streets are you getting done for $6 million? A street that was costing $125,000 or $150,000, let's say, five or 15 years ago now is costing $750,000 to $1.2 million — to do one street.
"In nominal dollars, yeah, we're increasing it, but we're decreasing it in real help to the public. The public streets are terrible. Have you driven down the streets of Quincy? They're terrible. Everybody knows, right? It just goes on and on and on."
Farha also called the city's recent insurance issues with Blue Cross Blue Shield "a mess."
"Hell, yes, you're paying less for health insurance," he said. "The city part is less because it passed that burden off on the employees. They go in, and they have no idea (if they have coverage). If you could only hear the calls that I hear. Monday night, when I asked (about health insurance), (Troup said), 'We don't want to talk about that.' How could you not talk about that? Because you're sitting there preaching.
"Why do people work for the city? They're not paid necessarily as much as everybody else, but they look at as a profession. They look at it as helping other people. For that, they have a good pension program, and they have good health insurance. Well, we're taking that away, and it's complete chaos. Everybody knows it's complete chaos. He says, 'I'm handling that. Run everything through me.' But nobody's calling him. Ding, dong. Is anybody home?"
Farha said it's time for Troup to have a "heartfelt change."
"I want to throw a fit," he said. "I'm not throwing a fit for me. I'm throwing a fit for everybody. I don't enjoy it, and I don't give a s**t what everybody thinks of me. I really don't. I'm self-sacrificing. I want nothing out of any of this. I'm not trying to develop all these properties and get grant money and the TIF district for me. You can figure out who that is. He's a selfish little … oh, never mind. I'm not going to get into his personality.
"The public has got to make this decision. I'm telling you they're fed up. They're not happy about what's going on. This isn't working. I've never seen a mayor have less support amongst the public."
Farha said he regrets voting for Troup as mayor in the April 2021 general election, admitting he voted for Paul Havermale in the Republican primary.
"I don't think he's a bad person," Farha said. "Personally, I like him. I just … I can't take his leadership. His leadership is tyrannical, and he doesn't even realize it.
"I'd like to see him leave. I really would. I think that would be the best thing for the community. … We'd be better off if he would leave now. That's what the public says to me, and I agree. He can do what he wants. I'm going to continue to work for the people of my ward. But as one of the more eloquent aldermen said very simply, 'I'm not voting for that budget. They're spending way too much money, and nobody's getting anything for the public.'"
Farha says he believes budget meetings should be scheduled for this Friday night, Saturday afternoon and Sunday afternoon to address the problems he sees.
"Once the aldermen think about what's being said and what's being done, it's not going to be pretty," he said about Thursday night's meeting.
Miss Clipping Out Stories to Save for Later?
Click the Purchase Story button below to order a print of this story. We will print it for you on matte photo paper to keep forever.